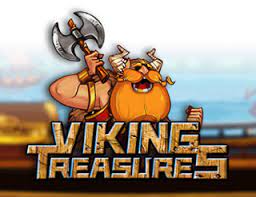 An In-Depth Exploration of Viking Treasures Slot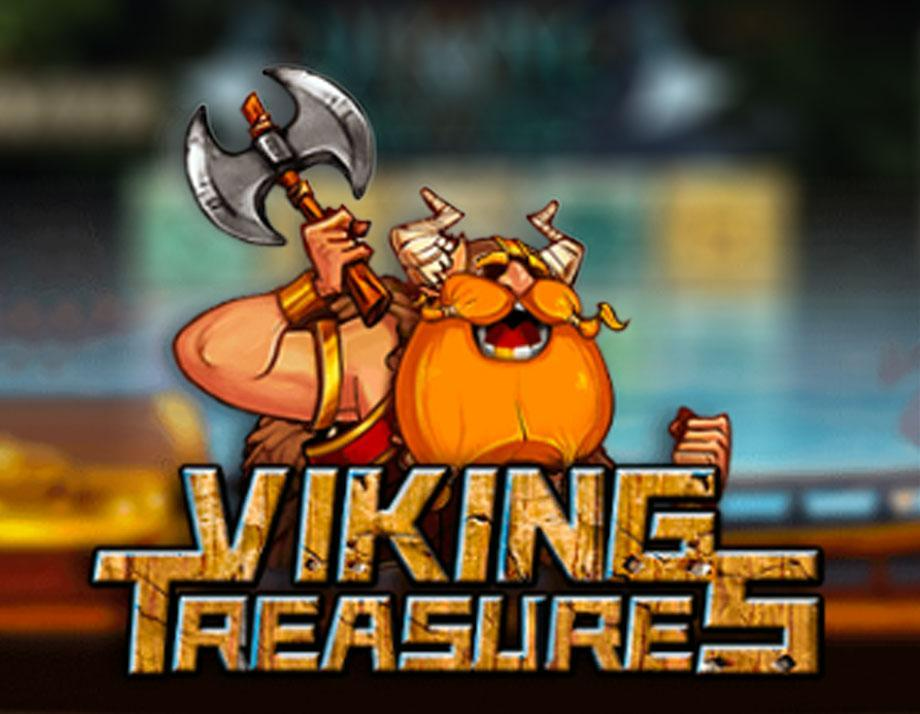 Viking Treasures, created by BetConstruct, stands as a testament to the esteemed reputation this game developer holds within the world of online gaming. With their latest offering, Viking Treasures, they effortlessly showcase why their name resonates so strongly. Embracing a Viking theme with striking visuals, this game exhibits a remarkable blend of aesthetics and inventive features. Alongside a delightful multiplier, players can revel in the excitement of various bonus rounds. Eager to delve deeper into the intriguing intricacies of this captivating slot? In this article you will read everything you need to know about one of the most popular online slots: Viking Treasures
Viking Treasures Gameplay
Viking Treasures, as the name suggests, immerses players in an authentic Viking-themed slot adventure. For centuries, these Norse warriors struck fear into the hearts of numerous European nations. However, the depiction in Viking Treasure slot offers a refreshing take on these legendary figures. Positioned to the right of the playing field are two Vikings: an elder and a younger, whose presence exudes anything but terror. What's particularly delightful is the animated nature of these characters, coming to life upon achieving a winning combination or unlocking the bonus game. Set within a dimly lit forest, illuminated only by a flickering torch, the background echoes with the howling wind, lacking a traditional soundtrack. The slot's visuals are impressive, evoking a distinctive and compelling animated style.
The playing field consists of 5 reels and 3 rows, providing an astonishing 243 possible winning combinations. A combination is deemed victorious when 3, 4, or 5 symbols align closely without any more than one symbol's length between them. In addition to its rewarding base game, the slot boasts an engaging extra feature known as the falling symbol feature.
Upon achieving a winning combination, all symbols involved in the win disappear, making way for new symbols to take their place. This process continues until a non-winning combination occurs. Remarkably, these respins come at no additional cost to players, constituting a valuable bonus. Yet, that's not the only advantage offered. Each time a new respin is triggered, a multiplier escalates incrementally. The multiplier progresses through the following steps: x1, x2, x3, x4, and x5. This multiplier has the potential to significantly enhance your winnings.
Distinctive Features of Viking Treasures
This slot offers a notable autospin feature, relieving players from the constant need to click as it operates automatically. Unlike other slots where you can typically set the number of automatic spins, Viking Treasures takes a different approach. The autospins continue until manually stopped or until your balance depletes. Powered by JS and HTML5 software, the Viking Treasures slot ensures easy gameplay across various devices, including mobile phones, tablets, desktop computers, or laptops, without requiring any downloads. With a high payout percentage of 97.03%, players can enjoy an advantageous edge.
Within the game, two special symbols take center stage: the wild symbol and the scatter symbol. The wild symbol takes the form of an owl, capable of substituting for all other symbols except the scatter symbol. Represented by a horse, the scatter symbol holds its own significance. Accumulating three or more scatter symbols automatically triggers the bonus game, adding an extra layer of excitement to your gameplay.
Viking Treasures Symbols and Payouts
Behold the symbols and corresponding payouts in the realm of Viking Treasures slot:
Wild symbol: Grants 500 credits for aligning 5 identical symbols
Bonus symbol: Awards 250 credits for aligning 5 identical symbols
Yellow symbol: Yields 150 credits for aligning 5 identical symbols
Dark green symbol: Bestows 100 credits for aligning 5 identical symbols
White symbol: Provides 75 credits for aligning 5 identical symbols
Purple symbol: Grants 50 credits for aligning 5 identical symbols
Green symbol: Offers 37.5 credits for aligning 5 identical symbols
Orange symbol: Presents 25 credits for aligning 5 identical symbols
Viking Treasures Bonus Game
Prepare for a unique and exhilarating experience with the bonus game in Viking Treasures slot, surpassing the commonplace free spins features prevalent in many contemporary games. To unlock this enticing bonus, gather 3, 4, or 5 scatter symbols, catapulting you into the heart of the action. Once initiated, the bonus game transports you to a dimly lit cave adorned with several light blue stones, each holding a mystery within. Brace yourself, for these stones can unveil two distinct treasures: multipliers or letters.
Among the stones, you may discover multipliers of x1, x2, x3, x5, x8, or even x15, elevating your potential winnings significantly. However, the true challenge lies in collecting the letters to spell the word "Viking." Upon successfully spelling the word, a remarkable x100 multiplier is bestowed upon you.
Of course, the path to victory is not without its hurdles. Beware of opening stones that reveal nothing but emptiness, for each empty stone costs you a pick. The number of picks available to you ranges from 1 to 3, depending on the quantity of scatter symbols you initially spun. The bonus game concludes when you either successfully complete the entire word or prematurely exhaust your picks by uncovering empty stones. At the game's conclusion, all accumulated multipliers are summed, then multiplied by your total bet, potentially rewarding you with a substantial amount.