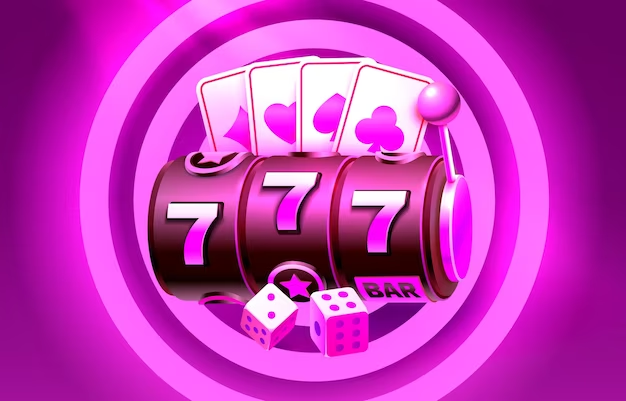 Welcome to the fascinating world of Age of the Gods, where ancient myths and modern gaming collide. This mythical marvel takes players on a journey through the world of Gods and Goddesses with each game featuring stunning graphics and mesmerizing music. From the moment you hit the spin and watch the reels come alive with mythical symbols and creatures, you'll be transported to another world where anything is possible. So why settle for just any online slot when you can experience the magic of the Age of the Gods series?
In this blog post, we will explore the captivating realm of Age of the Gods slots, where you can embark on an epic adventure and encounter legendary gods and goddesses. Prepare to be enthralled by the immersive gameplay, stunning visuals, and enticing features that make Age of the Gods a mythical slot marvel!
Zeus, Athena, Poseidon, and Many More
Enter the mythological world in this game and explore the mighty gods that rule it. Meet Zeus, the ruler of the gods, whose thunderbolts can shake the earth. Or Athena, the goddess of wisdom and strategic warfare, who is known for her keen intelligence and strong will. Poseidon, the god of the sea, whose wrath can bring forth storms and earthquakes.
But don't stop there! As you journey further into this game, you will also encounter a host of other powerful deities, each with their own unique traits and abilities. Delve into their stories and immerse yourself in the rich mythology of the ancient world.
Unveiling the Legends: Meet the Gods and Goddesses
Zeus: The ruler of the gods and god of thunder, Zeus is known for his mighty lightning bolt.
Athena: The goddess of wisdom and warfare, Athena's slot game is filled with strategic bonuses.
Poseidon: As the god of the sea, Poseidon offers tidal waves of thrilling rewards.
Hercules: Known for his incredible strength, Hercules brings power-packed features to the reels.
Aphrodite: The goddess of love and beauty, Aphrodite enchants players with her charm and bonuses.
Immersive Gameplay: Unleashing the Mythical Features
Progressive Jackpots: The Age of the Gods series boasts four progressive jackpots – Power, Extra Power, Super Power, and Ultimate Power. These jackpots can be randomly triggered, offering immense winning potential to players.
Free Spins and Multipliers: Many Ages of the Gods slots offer free spin rounds, where players can unlock various multipliers and additional bonuses. These free spins can lead to massive wins and extended gameplay.
Mythical Bonus Games: Each deity in the Age of the Gods series has its unique bonus game. These games are triggered by specific symbols, and they provide exciting opportunities to win big and immerse yourself in mythology.
Visual Spectacle: Mesmerizing Graphics and Design
The Age of the Gods slots are a visual delight, with stunning graphics and captivating animations that bring the mythical world to life. The reels are adorned with beautifully crafted symbols representing gods, goddesses, and other mythical elements. The immersive soundtracks further enhance the gaming experience, transporting players into a realm of divine adventure.
Compatibility and Accessibility: Play Anywhere, Anytime
Age of the Gods slots are designed to be accessible across various devices, including desktops, smartphones, and tablets. This ensures that players can enjoy the mythical marvels wherever they go, allowing for seamless gameplay on the move. Whether you're waiting for a bus or relaxing at home, the gods and goddesses are just a tap away.
Strategies and Tips: Harnessing the Power of the Gods
Budget Management: Set a budget before playing and stick to it. It's essential to gamble responsibly and enjoy the experience without risking more than you can afford.
Understanding the Paytable: Familiarize yourself with the symbols, paylines, and bonus features of the specific Age of the Gods slot you're playing. This knowledge will help you make informed decisions and maximize your chances of winning.
Take Advantage of Free Play: Many online casinos offer demo versions or free play options for Age of the Gods slots. Utilize this opportunity to get acquainted with the game mechanics and features before wagering real money.
Bonus Features that Come with Each Spin
When it comes to playing online slots, bonus features can make all the difference in your experience. These extra perks can enhance your chances of winning big, add entertaining animations and music to your gameplay, and even take you on exciting mini-games that extend beyond the spinning of the reels.
From free spins to wild symbols to progressive jackpots, each bonus feature offers something unique and thrilling. So, before hitting that spin button, take a moment to explore the different bonus features available and choose the ones that make the most sense for your gambling style. Who knows, those bonuses could be your ticket to hitting the jackpot.
Different Symbols in this Slot Game
Are you ready to dive into the exciting world of casinos not on BetStop? Along with the thrill of spinning the reels, you'll also encounter a variety of symbols that could lead to big wins.
From jackpots that could change your life to wilds that can substitute for other symbols and scatters that trigger bonus features, it's essential to get familiar with all the different symbols in the game. Each one has its unique role in helping you achieve that coveted payout. So, take some time to learn about the symbols and all their potential before placing your next bet. You never know when one of them could lead you to the biggest win of your life.
Find Out How You Can Win Big
Are you a fan of online slot games? Then you definitely don't want to miss out on Age of the Gods. This epic slot game takes you on a journey through ancient times, filled with thrilling adventure and opportunities to win big. With its incredible graphics and engaging storyline, Age of the Gods is truly one of a kind. And the best part?
There are plenty of chances to land those massive payouts. Just keep your eyes peeled for the special symbols that can trigger bonus rounds and free spins. So what are you waiting for? Start spinning those reels and see where this exciting game takes you.
Conclusion
Step into a realm where ancient myths intertwine with thrilling slot gameplay. Age of the Gods slots offers a unique experience that combines captivating visuals, immersive gameplay, and rewarding features. From encountering mighty Zeus to unraveling the wisdom of Athena, each slot game in this series provides a mythical adventure that will keep you entertained for hours. Harness the power of the gods and embark on a journey of legendary wins today! Remember to gamble responsibly and may the mythical marvels of Age of the Gods be in your favor.