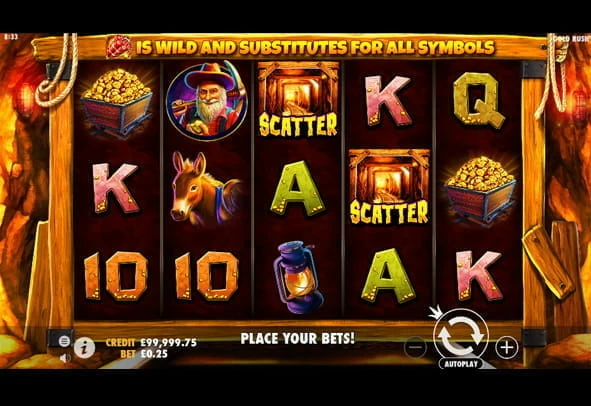 Most people believe that casinos started in las vegas, and they couldn't be more wrong. Casinos originated in Italy, as a matter of fact, the word casino is Italian. In the modern Italian language, the term is used to refer to a nite club with strip tease or prostitutes. The term used for gambling carries an accent at the end, casinò.
Not all casinos offer gambling. A well-known example is the Catalina Casino, which is just a hotel and shows or event center. Most were originally meant for gambling events such as sports, but not the games we know today.
Las Vegas Casinos
The Las Vegas strip has made casinos popular in the US being the largest single gambling area in the United States with revenues of 7.05 Billion in 2022. The valley has some of the world's largest casinos built during the 1970 – 2000 casino gold rush.
In 1998, the US government started to make moves to protect its gambling revenue as tax-free offshore casinos started popping up all over the globe.
Offshore Casino
When a few businesses went offshore and started opening sportsbooks and casinos, it did not matter to the Us authorities as the revenue mainly came from tourists and local foreign residents, The casinos were mostly walkins and posed no economic competition to Las Vegas or Atlanta.
In 1998, business entrepreneur Richard Carlante opened a sportsbook that took bets via telephone. Bettors could call in on a toll-free number and place bets on any US games. The idea won overall popularity and by 2000, the Caribbean and Central America become dotted with offshore sportsbooks.
One specific sportsbook, Bet On Sports, tool betting online, and users could bet without using a telephone. Empowered by the sportsbook success, many software companies started to invest efforts in developing casino games and bingo,
Early Online Casinos
The first online casino software was developed by Microgaming in 1994 and led the way for other companies such as Inet to follow with similar projects. H same year gaming Club Online went live but was different from the current casino, with fewer games and player options.
During the 1990s there were also very few home computers and no mobile devices. This meant that phone betting was still the major trend and casinos meant going to Las vegas.
By 2000, more offshore destinations were opened including Malta, Antigua and Barbuda, Jamaica, Panama, and the Philipines. With added betting options, online casinos, and bingo, the offshore tax-free gambling features became an economic threat to the US gaming industry.
The US government tried to close some bigger online casinos, such as Bet On Sports but had no impact in reducing the casino gold rush that was a constant tax issue. The government made a law that prohibited Internet gambling for US citizens.
The law was passed quickly but the backlash from free trade partners meant tons of lawsuits for the US government. Even small countries such as Antigua and Barbuda slapped the US with commercial sanctions. The US responded by awarding tax cuts in other sectors and the war was over.
The gold rush however did not stop. Businessmen moved into self-administrated Indian shelters and got casino licenses, The casinos turned to Europe. Canada, the US, Australia, and South Africa.
Casino Software Companies
With more casino software and providers, opening an online casino continue to be a profitable business. Here is why these businesses are here to stay and why the gold rush continues
· Most software providers only charge a setup fee and then rake eentages
· There are more offshore licenses available
· Guaranteed win, less than 3% of payouts
· Easy payment method makes it accessible from anywhere
· Huge increase in mobile users
· Increase in gambling tendencies
· Small customer support team is needed.
New Online Casinos
The birth of new online casinos is a daily given. Even as the market becomes clustered with offers and options,
Online Casino and Crimes
Due to the absence of regulatory bodies in some jurisdictions, casino gambling has been associated with organized crime, the most common of which is money laundering. Most casinos have no maximum customer collective loss limit. This means that a client may lose millions and even go unnoticed as was the case at bet Way casino in 2021.
In this case, the customer lost more than US6 million. The casino had no specific records of the loss and eventually, the accounting department was dismissed and Bet Way fined for the breach.
Another common theory is that some casinos are funded by drug dealers who use the casino to clean or wash funds that had no funding source.
Casino Games
Online casinos have evolved beyond Las Vegas and are now creating new games with different themes. One casino, NetEnt recently created a Narco slot theme. The game was created in association with Gaumont Pictures and is based on the Netflix series of the same name.
The slot game retraces the investigation and arrest of former drug lord Pedro xxx. Themes are copied from the drama series and include a thematic live drive by shoot out with bullets showering.
Casino affiliates
The online gaming industry was further empowered by its affiliates who flooded forums, search engines, personal websites, and blogs with advertising. With social media sharing tools, promoting online casino became even easier.
Although some earlier affiliate guru marketing tactics, such as bulk email marketing, posed severe problems to casinos, the betting outfits soon found means and ways to better evaluate their affiliates. They formed affiliate corporations such as Gaming Wages, to shift through the crowd.
Modern affiliates contribute more than 43% of gambling traffic and affiliates earn up to 49% of net losses, making it a win-win prospect for business.
The casino gold rush is not over, even though the Internet has made it more accessible for anyone, anywhere in the world to place a bet. Today there are more than 10,000 unique casinos online and the number keeps growing. The casino is still gold.