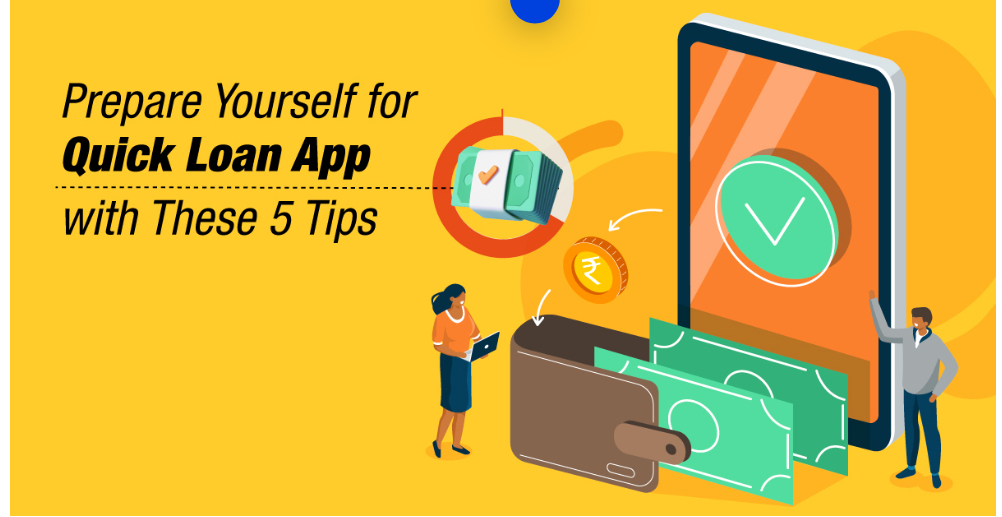 There's no denying that we live in a technologically advanced world. And the benefits of the various advancements have equally impacted the finance sector. Owing to numerous developments in the loan processing industry, applying for loans is not hectic and time-consuming anymore. Thanks to the introduction of online loan apps, it is extremely easy and straightforward for borrowers to avail of money. These online loan apps offer collateral-free loans at easy terms and conditions. These apps have revolutionised the lending process, offering borrowers quick and convenient access to funds without the hassles of following the traditional loan processes.
The rise of quick loan apps in India is attributed to their attractive features, which have enticed a growing number of individuals to opt for borrowing through these platforms. If you ever find yourself in need of financial assistance, considering these apps can be a wise choice. However, before submitting your loan application, there are numerous tips that you must keep in mind to ensure a smooth borrowing experience.
Tips to Prepare Yourself for Quick Loan App Usage
Below listed are some of the tips that can help you make the most out of the instant loan apps while ensuring a responsible and seamless borrowing experience.
Before applying for a personal loan, you must assess your financial needs and borrowing capacity. You must carefully evaluate the need for the loan, the amount, and the repayment time period. Avoid borrowing more than you require, as excessive loans can lead to financial strain and higher interest payments. By having a clear understanding of your financial needs, you can make responsible borrowing choices and use the quick loan app to your advantage.
Research and Compare the Lenders
During financial emergencies, borrowers are usually in a hurry to apply for a loan. They just hit the play store and download any easy loan app randomly without comparing the different lenders available online. This is one of the biggest mistakes. Online frauds are increasing rapidly with technological advancements. Thus, to protect yourself from such circumstances, it is crucial to do in-depth research before downloading a particular easy loan app. Apart from this, different online loan apps charge different interest rates, processing fees, and other fees. Thus, to ensure that you get your hands on the best personal loan app that charges minimum fees and interest rates, you must ensure that you compare the different options available online.
Each online loan app has different eligibility criteria for loan approval. Some of the common eligibility factors include age, income, credit score, and employment status. Understanding these requirements beforehand will prevent unnecessary rejections and preserve your credit score. Before applying for an instant personal loan, you must ensure that you meet the specified criteria. Furthermore, applying with different lenders can negatively impact your credit score. Therefore, you must make a thoughtful decision and apply only to those where you meet the eligibility criteria.
While dealing with financial transactions, one of the most important concerns that borrowers face is the security and safety of personal information. Before using a quick loan app, verify the security measures implemented by the lender to safeguard your data. Look for apps that use encryption and other security protocols to protect your information from unauthorised access. Additionally, to stay stress-free, you must read through the lender's privacy policy to understand how your data will be used and shared. Trustworthy lenders like True Balance prioritise the security and privacy of their customers.
The next step you must ensure before downloading the easy loan app is the required documents. Documentation is an essential step for availing an instant personal loan. Thus, you must ensure that all documents the lender requires. Usually, the necessary documents to avail of an online instant loan include PAN Card, Aadhaar Card, and a bank statement.
Quick loan apps have undeniably transformed the lending landscape, offering borrowers convenient access to funds in times of need. By following these five essential tips, you can prepare yourself for responsible and efficient quick loan appusage. True Balance, an online quick loan app, is known as one of the best online loan apps that offer instant personal loans at a minimum interest rate. This personal loan app has gained huge popularity for providing a reliable and secure loan in just a few minutes. The loan disbursed through the True Balance loan app is through RBI-licensed NBFCs, making it one of the most reliable options. You can download the True Balance personal loan app to avail yourself of the hassle-free loan.