Japanese whiskey has captivated the world with its elegance, balance, and complex flavors. Despite its relatively short history, this delightful spirit has risen to prominence in the global whiskey market. For whiskey lovers, it's a fascinating journey to explore the unique whiskey style that has evolved from the Land of the Rising Sun.
History of Japanese Whiskey: From Humble Beginnings to Global Acclaim
In the late 19th century, it made its way to Japan as part of the country's rapid westernization. The first Japanese distilleries were established by two visionaries, Shinjiro Torii and Masataka Taketsuru. Their passion for whiskey laid the foundation for what would become one of the best whiskey industries in the world.
During the period between the 1920s and 1960s, Japanese whiskey makers honed their skills, drawing inspiration from Scotch. They experimented with blending techniques, seeking to create a spirit that would cater to the refined tastes of the Japanese palate. Domestic distilleries expanded, further contributing to the growth of this fledgling industry.
From the 1970s to the 1990s, Japanese whiskey began to be exported, capturing the interest of whiskey aficionados worldwide. The accolades and awards that followed elevated the status of this, as connoisseurs recognized the exquisite craftsmanship behind this sought-after spirit.
Flavor Profile of Japanese Whiskey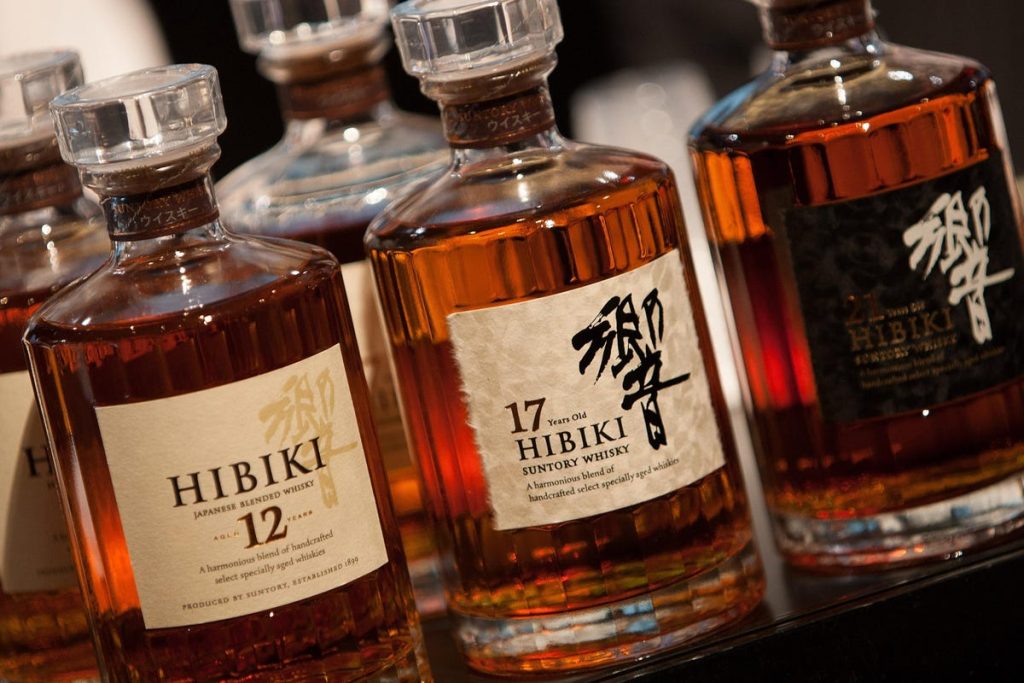 The flavor profile of Japanese whiskey is diverse and complex, offering a range of tastes that cater to different palates. Here are some key characteristics and elements that contribute to the distinctive flavors:
Smoothness and Balance – Japanese whiskey is known for its smooth texture and well-balanced flavors. Producers pay meticulous attention to the production process to ensure a refined and harmonious drinking experience.
Mizunara Oak Aging – A unique aspect of this is the use of Mizunara oak barrels for aging. This indigenous oak imparts a distinct set of flavors and aromas, including sandalwood, coconut, and oriental spices, adding depth and complexity to the whiskey.
Regional Influences – The flavors are shaped by regional factors, such as water sources and climate. Distilleries situated near the coast may produce maritime-influenced whiskeys with a hint of salinity, while those in mountainous regions might offer whiskeys with a crisp and clean profile, owing to the pristine water sources.
Variety of Casks – It is often aged in various types of casks, including American oak, Spanish oak, and Mizunara oak. Each type of cask contributes its own set of flavors and aromas to the whiskey, such as vanilla and caramel from American oak, dried fruit and spice from Spanish oak, and the aforementioned unique characteristics from Mizunara oak.
Fruitiness – Many of these whiskeys exhibit fruity notes, ranging from light and fresh citrus flavors to rich and dark stone fruit undertones. This fruitiness adds another layer of complexity and can be attributed to the fermentation and distillation processes.
Delicate Peatiness – While not all are peated, those that tend to have a subtle, nuanced peatiness compared to some of their Scotch counterparts. This restrained peat character imparts a gentle smokiness that complements the other flavors in the whiskey, without overpowering them.
Floral Notes – Some Japanese whiskeys showcase delicate floral aromas and flavors, such as blossom, honeysuckle, or rose. These fragrant elements contribute to the overall elegance and sophistication.
Regional Variations
The flavors of Japanese whiskey are also shaped by regional factors, such as water sources and climate. From the coastal distilleries that produce maritime-influenced whiskeys to the mountainous regions with their pristine water, each area contributes to the diverse and captivating styles that Japan offers.
Unique Characteristics of Japanese Whiskey
Distillation and Maturation Techniques
The production process plays a significant role in defining the character of Japanese whiskey. Double distillation in pot stills ensures a smooth and refined spirit. Meanwhile, the use of different types of casks, such as American oak, Spanish oak, and the rare Mizunara oak, provides a rich tapestry of flavors during the maturation process.
Blending Styles and Artistry
Master blenders showcase their expertise and creativity by combining various whiskeys to achieve perfect harmony and balance. This artistic approach sets this whiskey apart, making it a favorite among whiskey enthusiasts.
Evolution of Japanese Whiskey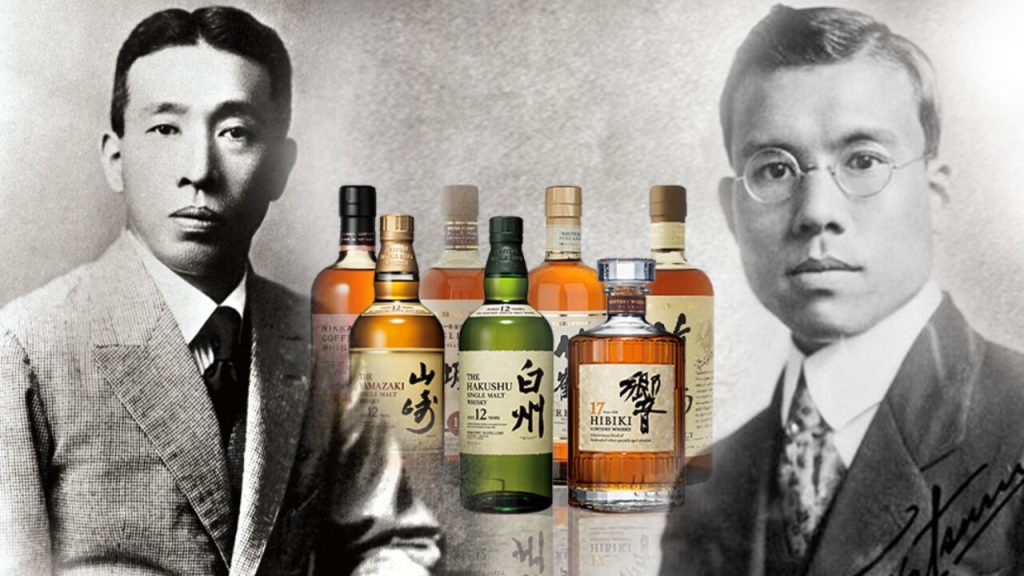 Its success has inspired a new generation of distilleries and boutique producers. They are pushing the boundaries of tradition by experimenting with different grains, ingredients, and production techniques. This innovative spirit has led to a dynamic and diverse range of styles, further enriching the world of Japanese whiskey.
In recent years, the demand for aged Japanese whiskeys has outpaced supply, making them increasingly scarce and valuable. This high demand is a testament to the quality and craftsmanship. It has secured a coveted position in the global market, with connoisseurs and enthusiasts eager to experience its unique whiskey style.
The rich history and intricate flavor profiles of Japanese whiskey have captivated the hearts and palates of whiskey lovers worldwide. From the early days of experimentation to its current standing as a highly-regarded and sought-after spirit, it continues to enchant and inspire. It is not only a testament to the dedication and artistry of its makers but also a celebration of the unique type that has emerged from the Land of the Rising Sun. As the world of Japanese whiskey continues to evolve, it remains an exhilarating journey for those who appreciate the finer things in life.