Funding is essential for entrepreneurs to finance their startup venture. One way to fund startups is through non-dilutive funding. Non-dilutive financing is considered a prerequisite step to getting a business started.
Moreover, owners usually rely on it because it can raise money for capital without requiring them to give up equity or ownership of the business. It helps establish different startup companies because it can take many forms. Therefore, it becomes an attractive and vital tool option for strategic financing. But how can you raise non-dilutive funding for your startup? This article will teach you how.
Loans
One way to raise money for your startup is by taking out a loan. Loans can be formal or informal. Formal loans are obtained through financial institutions, while you can take informal ones from moneylenders such as family members, friends, and colleagues.
You can opt for small business loans, but most financial institutions might check your credit scores. Moreover, they are usually looking at a company's balance sheet. So, it would be best if you prepared it beforehand.
Loans can be either short-term or long-term. If you want immediate funding, a short-term loan is a good option. With online lenders, you can quickly get approved for short-term loans and have a quick application turnaround time.
However, although it offers an immediate source of money, it can be on a lower amount. Also, it requires faster repayment with higher interest rates.
With long-term loans, it is more challenging to get approved due to their strict requirements. Most businesses that can qualify are those that are two years or older. If you want to apply for this kind of loan, you must ensure that your business has a substantial revenue stream and a good credit score and can offer collateral. Lastly, for these business loans, you can request an extended period to repay them.
Line Of Credit (LOC)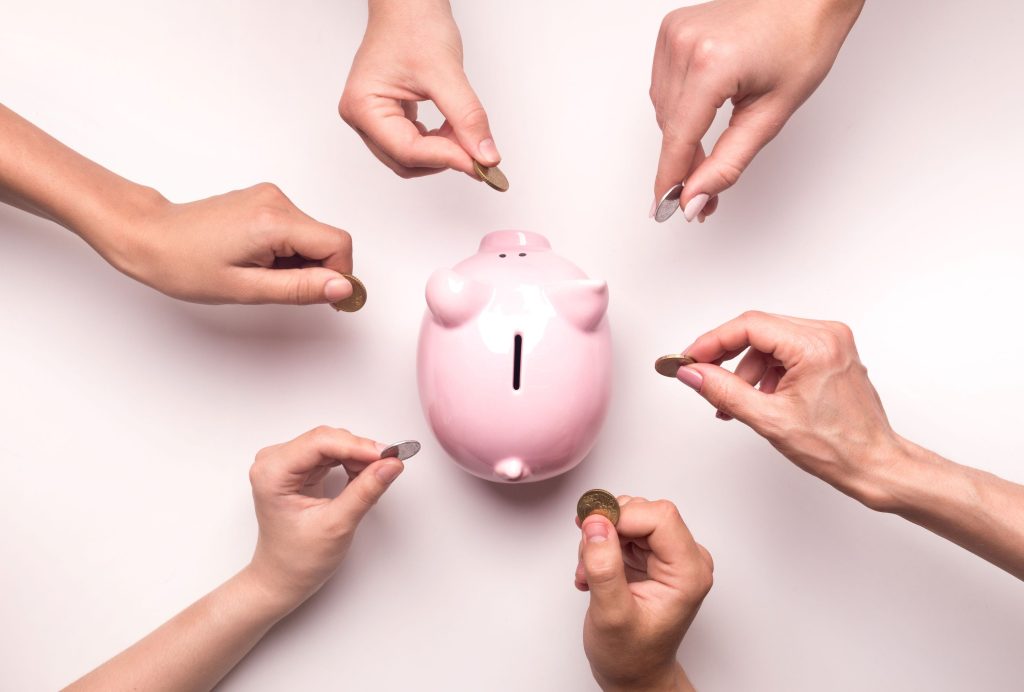 If you want a better option than short-term loans, a LOC will be an excellent choice. With a LOC, you are approved for a certain amount of credit, and you can borrow money against that amount as needed.
The advantage is that you only pay interest on the amount you borrow, rather than having to take out a larger loan and pay interest on the entire amount. However, it's important to note that a LOC usually requires a good credit score and a track record of financial responsibility. Additionally, the interest rate on a LOC can be variable, which means it could increase over time.
Grants
Grants are known as the most prized form of funding. They can be issued by either a governmental or non-governmental organization. One advantage of them is that they don't have to be repaid. This funding might appeal to you, especially if you're looking for ways to fund your business's daily operations, hiring strategies, and marketing campaigns.
However, it can be challenging to get this funding. You need to provide detailed reports of your business objectives and update the status of your target periodically. Lastly, a grant application can take several months to process.
Crowdfunding
With crowdfunding, you encourage people to contribute or pitch to your business. It is now a powerful tool that you can use to raise capital for your startup. However, it typically requires a lot of effort.
It would help to learn how to create engaging and appealing content. Then, you decide what channels to use to spread the word about your venture. Take your time to research the appropriate website that best fits your target audience. Share the necessary details they must know and understand about your enterprise. It's to let them be more interested in the journey you're about to take.
Tax Credits
Tax credits won't add financial resources to your asset column in the balance sheet. However, they can reduce your tax liability and increase tax earnings. Also, they will require you to spend money upfront.
Tax credits can be either refundable or nonrefundable. Refundable credits are advantageous because they can provide a cash refund even if you have already paid all the taxes you owe. Nonrefundable credits, on the other hand, can only be applied to reduce your income tax liability and do not provide a cash refund.
Vouchers
Vouchers serve as a financial vehicle. They are an excellent option for obtaining non-dilutive funding without requiring a third party to process your application. They are a form of assistance from the government.
You can secure facilities, goods, services, or helpful, professional advice. These are non-transferable. Furthermore, they don't have any cash value since they are guaranteed under your company name.
Venture Debt
It is a form of debt financing. Instead of giving up shares of your startup company, you're taking out debt. You can request debt financing from a specialized debt lender. These include hedge funds, private equity firms, and business development companies. However, you need to repay them within three to five years.
Merchant Cash Advances
To raise non-dilutive funding, you can borrow an amount of money against your future predicted credit card revenue. In addition, it has the highest rate of all types of financing. It would be best if you were qualified for the minimum sales they require.
When you decide to go for this kind of funding, it is essential to note that this may be the riskiest option for you to choose. These cash advances have the shortest payment terms, as low as three months. Also, they have the highest rates, aside from recurring penalties.
Conclusion
Non-dilutive funding is a favorable option to finance your business, especially if it's starting to take off the ground. The ways mentioned above to raise your non-dilutive funding are helpful to get you started.
But before raising money for your venture, you must evaluate your needs. Determine all your capital costs and the amount of financial resources you will need to use. That way, you can open doors to opportunities without giving up part of the ownership or equity of your business.