The rise of ChatGPT has once again sparked discussions about machines taking over human jobs. The potential disruption can be felt in call centers, as AI systems now demonstrate the ability to interact with humans in the same way humans do.
While some say that AI can drive people out of their contact center jobs, others believe that this is unlikely to happen. Here's a rundown of the different points of view regarding advanced AI's impact on the call center industry.
Better compliance
Automation in call centers is often associated with automated dialing systems and pre-recorded messages, which are generally prohibited by the Telephone Consumer Protection Act (TCPA). This may make it appear that AI does not benefit call centers when it comes to regulatory compliance, but it is not the case.
TCPA compliance is possible with call center automation and AI use through other means. For example, call center systems can be configured to make sure that nobody gets to intentionally or accidentally call Do Not Call registry numbers. Also, the handling of customer data can be automated to ensure that data protection and privacy rules are enforced consistently. Additionally, instead of using pre-recorded messages, call center agents can have AI as an assistant in carrying out a sales pitch or answering customer questions efficiently.
Call personalization and predictive analytics
With artificial intelligence, call centers can anticipate customer needs and tailor interactions to create the best customer experiences. Contact centers collect multitudes of data every day. Analyzing this data helps improve contact targeting and call handling. AI can also help provide recommendations on how to best address certain situations and identify the products and services to which customers are most likely receptive.
More efficient calls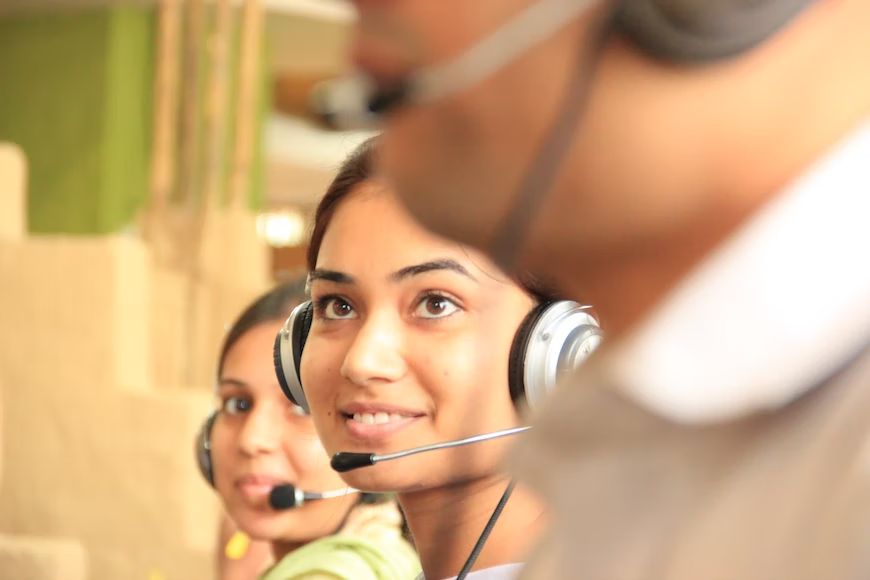 Automated dialing systems and completely AI-conducted calls are frowned upon by regulators when they are used to make it appear that customers are interacting with real people. AI chatbots are not prohibited if it is clear to the customers that they are dealing with an AI system. As such, contact centers can create an efficient system wherein chatbots conduct pre-call sessions first to address simple customer questions before the call is escalated to a human agent to address more complex concerns.
Improved call quality plus sentiment analysis
Call centers can use AI-powered voice and speech recognition technologies to produce real-time call transcriptions, reduce errors, and improve overall call quality. Also, advanced voice and speech recognition is useful in analyzing customer sentiment. This is helpful in guiding call center agents to the best ways to respond to emotional customers. It can also help establish customer interaction patterns and trends to address mistakes and switch to more effective strategies.
Automated Call Routing
AI algorithms may be used to route calls to the most suitable agent after analyzing a caller's concerns in a pre-call session with an AI chatbot. This not only results in greater efficiency but improves call outcomes significantly.
AI technology provides numerous benefits to contact center operations. It does not necessarily replace people. Instead, it forces everyone to upskill and become more efficient as AI takes over the simple and repetitive tasks.