Inheriting a home brings with it both sentimental value and practical considerations. While some may choose to keep the property for personal reasons, others may find that selling the inherited house presents an opportunity to maximize its value.
If selling is on your mind, this article guides you through the essential steps to get your inherited home market-ready. Read on.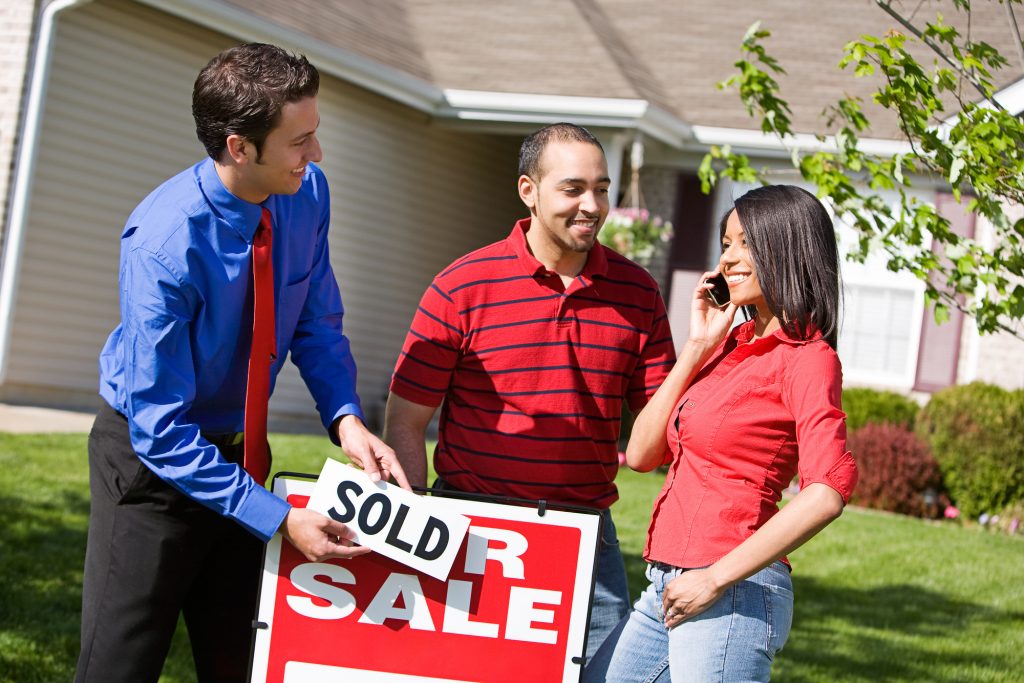 Seek Legal Advice
Before you sell an inherited house, seeking legal advice is crucial. The complexities of inheriting property, including tax implications and inheritance laws, can be overwhelming, and a qualified real estate attorney can provide valuable guidance on your rights and responsibilities as the rightful heir, empowering you to make informed decisions and negotiate confidently.
Legal counsel also acts as a protective measure, reducing the risk of disputes and fostering transparency with potential buyers for a smoother transaction. This demonstrates your commitment to an ethical sale and sets a positive example, ensuring the preservation of the property's value and a favorable outcome for you and future buyers.
Evaluate The Property's Condition
As you prepare to sell your inherited house, assessing its condition first is important. Thoroughly inspect its structural design, foundation, roofing, plumbing, and electrical systems to ensure everything is in good working order. Undertaking any necessary repairs or upgrades not only enhances your property's appeal but can also help you determine its fair market value.
One way to ensure a thorough evaluation of your inherited home is by hiring a professional home inspector. Their expert assessment will reveal potential problems or issues that may impact the property's value. With this information, you'll be equipped to make informed decisions about what steps to take next.
Clear Out Personal Belongings
Before conducting the necessary repairs or renovations, clearing out the inherited house's personal belongings comes next. However, this process can be emotionally challenging as these sentimental items hold memories of family members. A good way to make this process more manageable is to enlist the support of family and friends. Together, you can navigate the task of organizing and sorting through belongings while preserving meaningful keepsakes. This collaborative effort will also help create a clutter-free environment, which is crucial for showcasing the property's full potential and attracting potential buyers.
While the process can be bittersweet, it allows you and your loved ones to reminisce about the cherished moments spent in the house while creating an inviting atmosphere that allows potential buyers to envision themselves living in the space.
Address Necessary Repairs And Upgrades
Once you've identified areas needing attention and cleared the house of personal belongings, promptly address necessary repairs or upgrades. Even minor repairs can make a significant difference, whether fixing leaky faucets or repairing cracked tiles. These repairs demonstrate you have taken good care of the property and leave a positive impression on potential buyers.
Additionally, consider strategic home improvements like a fresh coat of paint, getting new fixtures, or undergoing a kitchen remodel to spruce up your inherited home further and increase its value.
However, it's best to be mindful of over-improvements that may not yield significant returns on investment. Aim for changes that align with the property's value and potential buyers' preferences.
Professional Cleaning And Staging
A clean and well-maintained property can make a positive impression on buyers and increase their interest. This is where investing in professional cleaning becomes beneficial. Besides ensuring a spotless and fresh living space, professional cleaning also helps eliminate any odors or allergens that may be lingering in the house, making it more pleasing and comfortable for potential buyers.
On the other hand, effective staging is also crucial when selling your property. You can add neutral and tasteful furnishings, emphasize functionality, and highlight the property's key selling points to maximize its appeal, ultimately attracting more buyers and increasing the likelihood of receiving higher offers, resulting in a successful sale.
Gather And Organize Documents
For a smooth and successful property sale, it's crucial to gather and organize all the necessary documents logically and efficiently. Start by collecting the legal documents establishing ownership and boundaries, such as the property deed and survey reports. Additionally, gather records of past renovations, warranties, and maintenance to highlight the property's history and well-maintained condition. Lastly, it's also important to include financial documents like mortgage statements and utility bills to provide potential buyers with a clear understanding of the property's expenses.
Having these documents ready can boost buyer confidence and streamlines the selling process, preventing delays. If you're unsure about the required documents, don't hesitate to seek guidance from real estate professionals or attorneys.
Consider Working With A Real Estate Professional
Navigating the complexities of the real estate market can be overwhelming, but professional real estate help can make the process much more manageable.
A significant benefit of working with a real estate professional is they have access to resources to help you get your inherited property in front of more potential buyers. They can help you market your property across various platforms, such as social media, online listings, and networking channels, which can significantly increase your exposure and help you find trusted home buyers.
Additionally, agents handle the paperwork and the complexities of the closing process, saving you time and reducing your stress levels. They can respond to inquiries from potential buyers and schedule visits on your behalf, so you won't have to spend all your time answering calls and messages. They'll also serve as a buffer between you and the buyer throughout the negotiation process, ensuring that any arising issues are dealt with swiftly and with your best interests in mind.
Conclusion
Selling an inherited house can bring up sentimental memories, so taking the time to honor the past while embracing the possibilities of a new chapter is essential. With proper preparation, support from professionals, and a focus on presenting the property in its best light, you can maximize its value and attract potential buyers.
With the insights above, you can confidently prepare an inherited house for sale and achieve a successful outcome.