Owning a property is a goal toward which everyone works. If you're a veteran or on active duty in the military, one way you can finance a home purchase is through a Veterans Affairs (VA) loan.
But you might be wondering if the loan also applies to investing in a property you plan to rent out for extra income. In this blog post, you'll learn if you can use VA loans for that specific purpose and what requirements you need to buy a home.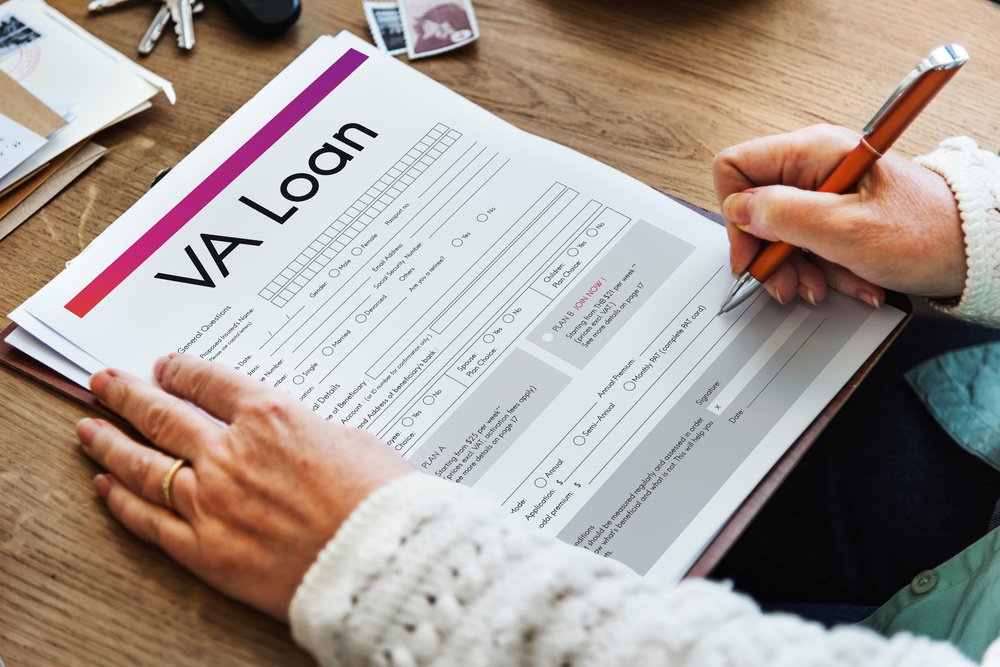 Can You Buy An Investment Home With VA Loans?
The answer depends on what kind of investment you have in mind.
If the home or property you want to buy is your primary residence, you can use a VA loan to acquire it. Your house is still an investment. You can build on it and pass it down to your beneficiaries someday.
The VA loan applies to existing homes for sale in the market. You can qualify for a VA construction loan if you buy land and construct a new house. The last option is uncommon and harder to come by. Still, some lenders like Security America Mortgage might provide this option.
On the other hand, if you plan to make the entire house a rental property, you can't use a VA loan for that. But know that there's an exception to this rule. You must live in the house you bought with a VA loan. An extra space or bedroom in the home or on your property that you want to rent is acceptable.
You can buy a single-unit home, a duplex, or a multi-family home. However, it must also serve as your primary residence. Then it's up to you to rent out the remaining rooms and make additional income from them.
VA Loan Requirements
Like any other loan, you must meet the eligibility requirements or at least one of the following:
For veterans and members in active service:
Served actively for 90 continuous days during wartime
In active service during peacetime
For National Guard or Reserves:
Served for six years before retiring
Honorably dismissed
In active service for 90 days and a consecutive 30 days
For the surviving spouse of an individual who met any of the two requirements above:
To be eligible, you must have never remarried before turning 57 or before December 16, 2003. You will be provided a Certificate of Eligibility (COE) as proof of VA loan eligibility.
And like any other loan, certain factors can help you secure approval faster, especially after a specific age.
The Fees And Closing Costs
Loan products in purchasing homes come with closing costs and fees you must also pay. There's no need to pay the closing costs upfront, as you might be offered an option to include it in your mortgage repayments. The closing costs might also include but not limited to the following:
Fees for loan origination and processing
Title insurance
Property taxes (a portion of which you must pay in advance)
Credit check fees
Homeowners insurance (the lender might require you to pay the premium of the first year in advance)
Courier fees
Cost of appraisal
Fees for recording
Underwriting costs
VA loans are also known for not requiring applicants to make a down payment. But it will also cost you a funding fee if you don't plan to provide the home's down payment. You'll need to pay 2.3% of the property's purchase price. It might also come down to 3.6% during subsequent applications.
But if you can pay the down payment, the fee will be lower depending on how much you initially put down. A funding fee of 1.65% can apply to down payments of 5% and less than 10%, even if you are new to the VA loan. If you provide a 10% down payment or more, the funding fee could go lower to 1.40% for your first or later application.
The VA Loan Entitlement
Keep in mind that the VA doesn't lend money to individuals. But it does offer up to a quarter of the loan called an entitlement. Entitlement is essential to the VA loan benefits that include zero down payment.
You can find more information once you have the Certificate of Eligibility. Familiarize yourself with it before you plan to pay the costs.
In Conclusion
A VA loan is only available for buying homes you must live in as a primary residence and isn't for purchasing properties you can fully rent out. An exception applies that you must dwell in the home to rent out rooms or spaces at your discretion.
To get the loan, you must be eligible as a veteran, someone in active service, or a surviving spouse. However, ensure you learn about this loan product's costs, fees, and entitlement.