There's a current international banking crisis on the horizon. What has been slowly bubbling away since the pandemic is now near catastrophe. Some parts of the world are feeling it more than others, with a recent post from the Financial Times stating that Europe is having a better banking crisis than the US, instigating that everyone's having a terrible time; some people just have it worse. We're all feeling the repercussions of this negatively, with inflation causing the cost of living to be at an all-time high – in the US, it's currently 6.04%. That's lower than it has been, but the crisis is still waging a war on economies. One market that hasn't suffered and is potentially about to boom is the cryptocurrency market. Let's explore more.
What's Behind The Current Banking Crisis?
Well, if you want to look historically, banks have been in crisis for some years now, with economies and industries bearing the brunt of what often feels like a losing battle. But what has brought this into question recently? Why are the Floki Inu Price, the Bitcoin price, and many other coins benefiting from it? It's due to headlines of the biggest collapse of a bank since the global financial crisis began. Silicon Valley Bank.
Thousands of customers were left scrambling to pull their money from the California-based lender before authorities took over. A week later, another regional bank – Signature Bank – went down. And now, what's even more alarming, Credit Suisse, considered to be of global financial significance, has been bought by Switzerland's rival UBS in a rescue purchase.
But that's just news about banks falling at the mercy of the banking crisis – what's the root cause? Technically there isn't an official banking crisis, but some experts predict we're on the cusp of one. The official banking crisis was between 2007 and 2008. Similar characteristics, however, like hedge funds collapsing – and now banks collapsing – are getting experts talking.
How Is The Crypto Market Benefiting?
The crypto market is definitely reaping the benefits of the global, particularly the US, banking crisis. In particular, Bitcoin is experiencing a market value boom amidst the elevated banking crisis concerns. Investors are happy that the resilient crypto prices, coupled with Bitcoin's lowest correlation to stocks we've seen in months, means there's a shift to Bitcoin being a valuable alternative asset for people who have their money tied up in banks on the brink of collapse. That's not to discount that Bitcoin's rise and falls are influenced heavily by inflation, as well as being influenced by the Federal Reserve rate hikes.
You could also argue that the recent closure of multiple well-established banks would lead to a lack of trust. People may look for alternative ways to store and transfer their wealth. Cryptocurrencies, with their decentralized and secure nature, could be seen as a better option for storing value and making transactions.
What Should You Invest In?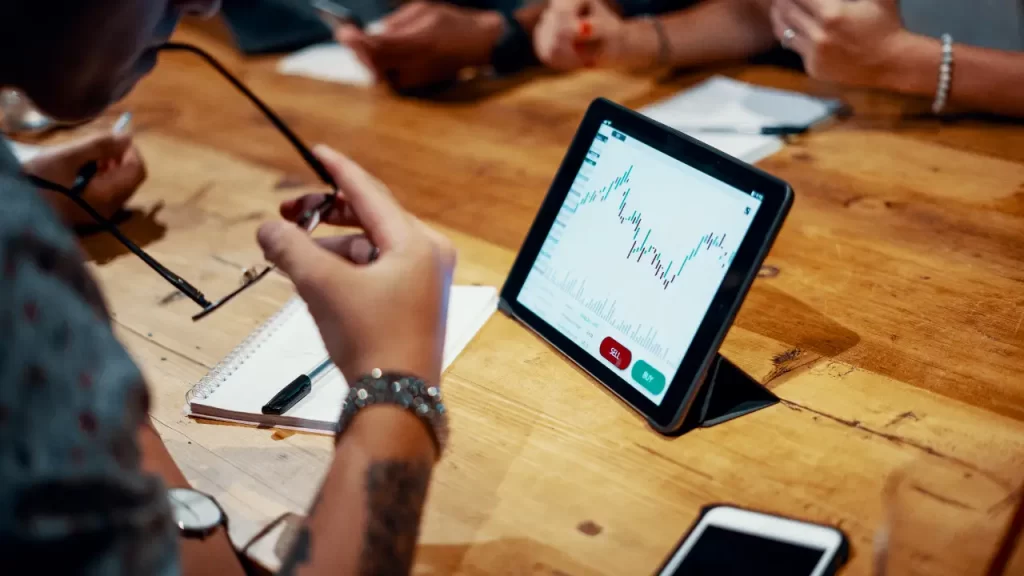 You could argue that now is the best time to start diversifying your investment portfolio with cryptocurrency. Creating a diverse cryptocurrency trading portfolio involves spreading your investments across different cryptocurrencies and choosing those with different characteristics and attributes. Here are some of the most anticipated cryptocurrency coins as reported on numerous websites:
1inch Network
A decentralized exchange aggregator that allows users to swap cryptocurrencies by connecting to a wallet. It's a simple way for users to get the most out of their crypto when using decentralized exchanges.
Ethereum
Ethereum has long been dubbed one of the best cryptocurrencies to invest in. Ethereum is the second largest cryptocurrency. It's one that many people know about, so it's a more costly investment. Just one ETH currently costs $1,753.67. It's one of the most stable coins to invest in.
Monero
Monero is one of the most well-known privacy coins, meaning it's a coin with anonymous and untraceable transactions. It's becoming more popular as people begin to consider the benefits of private transactions thanks to increasing crypto regulation.
Storj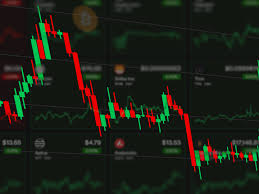 Storj is a decentralized take on cloud storage. Traditional cloud databases would have their own data centers, but Storj instead allows anyone to run a storage node on an unused hard drive. When you operate a node, you get paid in STORJ tokens, making it a nice passive income. According to statistics, you need a network with reliable bandwidth and 99.3% uptime.
There are tons of other cryptocurrencies to consider investing in. You must do your own research before investing and use guides as references. Cryptocurrencies can be high-risk investments, and some may have a higher potential for growth than others. However, a higher potential for growth also means higher risk. It's important to balance your portfolio with some lower-risk cryptocurrencies to reduce overall portfolio risk.
The cryptocurrency market is one of the most exciting investments in 2023. All signs are pointing toward it being one of the most lucrative investments in 2023. There's now an endless list of resources online to help you make an informed decision about whether to invest. One thing is for sure, as the current banking crisis burns on, there's a potential for now to be the best time to invest in the market.