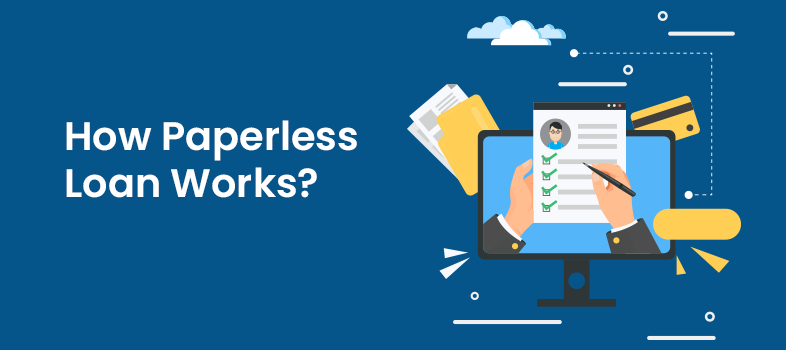 Car title loans are secured loans that use the borrower's car as collateral. They allow borrowers to receive cash quickly using their vehicle and often don't require a credit check, making them attractive to those with poor or no credit history. However, traditional car title loan processes can involve time-consuming paperwork and potentially expensive fees. Online car title loans offer an increasingly popular alternative for borrowers who want quick funds without the hassle of paperwork or additional costs. This article will discuss the paperless process of online car title loans in detail.
The application
The online car title loan process begins with the application, which should be completed in full. During this step, borrowers must provide information about themselves and their vehicle and submit supporting documents such as a driver's license and proof of insurance. It ensures that the borrower meets the eligibility criteria for an online title loan and can pledge their vehicle as collateral. Borrowers must also provide information about their income so lenders can determine how much they can borrow without putting them in financial hardship. Once all required documentation has been submitted, it is then reviewed by lenders, who will assess whether or not an online car title loan suits the borrower's circumstances.
Loan approval
Once the application is reviewed and approved, the lender will contact the borrower to discuss their loan conditions. It includes information about repayment terms and any additional fees that may be applicable. If all parties agree on the terms, then a loan agreement will be created detailing all of the relevant details of the loan, including interest rates, repayment periods, and other important clauses. Once both parties have signed this, the loan amount is then released. It is then up to borrowers to use this money as they see fit.
Repayment
Repayment of online car title loans typically follows a schedule and can generally be made via check, bank transfer, or even automatic withdrawal from a borrower's bank account. Lenders will usually provide borrowers with an online portal where they can track their loan progress and make payments. Borrowers must make all repayments on time to avoid additional charges or penalties. In the event of missed payments, borrowers should contact their lenders immediately to discuss options for making late payments to not negatively impact their credit scores.
Loan completion
Upon repayment of the total loan amount, including interest, the lender will release the lien placed on the borrower's car title and return it to them. It completes the loan process, and once the title is received, the borrower is free to use their vehicle as they wish. Borrowers should ensure that they keep this copy of the title safe to avoid any complications in the future. It is also essential that any additional paperwork, such as the loan agreement and repayment schedule, is appropriately disposed of or stored securely.
What are the advantages of using the paperless process?
The paperless process of online car title loans provides an efficient and convenient way to access funds without lengthy paperwork. It allows borrowers to make quick and easy decisions on whether or not they want to take out a loan with minimal effort and time involved. With this in mind, it is no wonder that the popularity of online car title loans in Illinois and similar states continues to grow, where these types of loans are legal.
Speed
The most significant advantage of the paperless process is speed. By eliminating paperwork, borrowers can apply for a loan and receive funds almost immediately. It is especially beneficial if the funds are needed urgently or in cases where time-sensitive decisions must be made. Since no physical paperwork is involved, online car title loans can be processed quickly with minimal waiting times.
Convenience
The paperless process of online car title loans is also very convenient for borrowers. Since there is no need to visit a physical office, it eliminates the need for additional travel time and cost. Borrowers can manage their loans from the comfort of their homes using an online portal. It makes the entire process much more streamlined and efficient for borrowers, allowing them to access funds quickly when needed.
Lower costs
Another advantage of the paperless process is that it can lower borrowers' costs. Lenders may offer better interest rates or waive specific fees without extra paperwork. It can lead to significant savings for borrowers throughout their loans. Since most lenders do not perform a credit check, the process is much more cost-effective than traditional car title loans.
Security
The paperless process of online car title loans offers enhanced security for borrowers. Since all information is stored digitally, it is much harder for unauthorized access to occur. In addition, lenders can utilize encryption technologies to protect their customers' data and ensure that any loan agreements are as secure as possible.
Accessibility
The paperless process of online car title loans makes it much easier for borrowers to access quick funds no matter where they are. With a few clicks, borrowers can apply for a loan from any device with an internet connection. It makes it particularly convenient for those who don't have the time or means to visit a physical office to obtain the money they need.