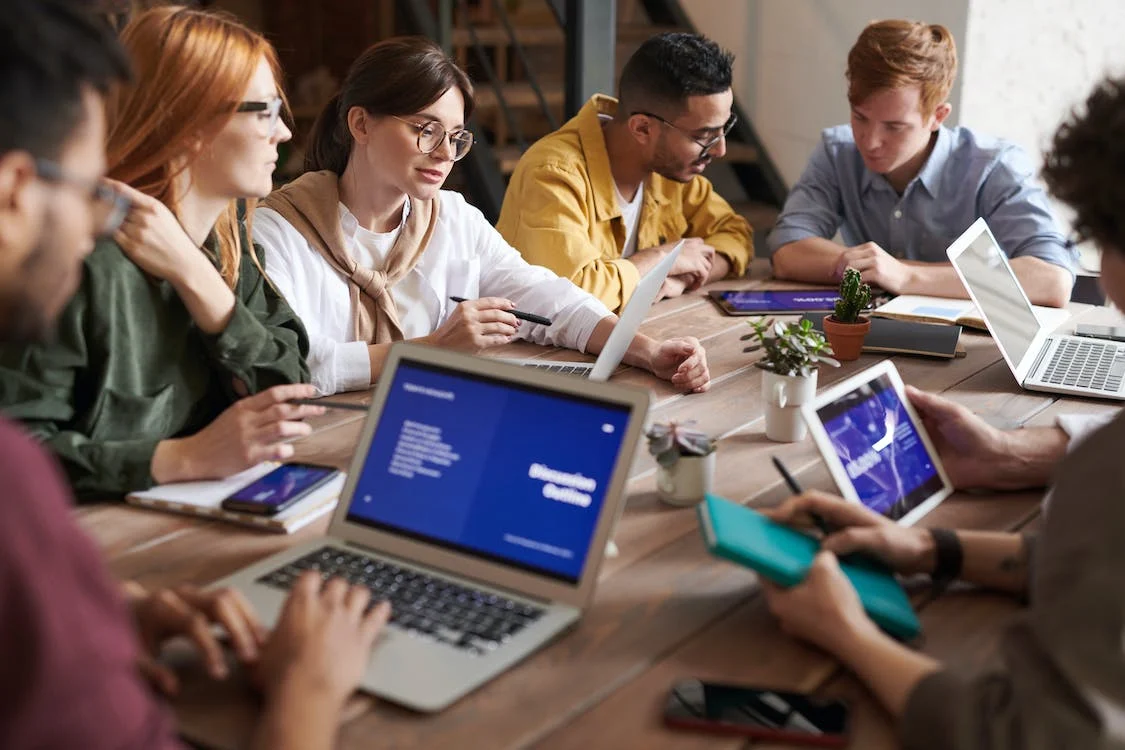 The pandemic caused a lot of unexpected challenges for salespeople, and unsurprisingly, 40% of organizations failed to meet their sales goals in 2020, causing them to rethink their sales strategies and approach.
You might think that with all the talk of shifting sales strategies and the increasing inbound focus inherent to modern selling, you would be able to conclude that outbound was on its way out. This isn't the case at all.
Outbound sales remain a key component in almost all business development plans. They're the activities that drive forward and create new opportunities. Outbound sales are when sellers are able to make the biggest impact and achieve their business goals.
It's the process of reaching out to prospects and customers through various channels to drive sales. It involves using tactics such as cold calling, emailing, direct mail, and more to reach potential buyers. By leveraging the right strategies and techniques, businesses can create an effective outbound sales process that helps them reach their goals.
Below, we share the best way to build a more sophisticated strategy for outbound sales.
Grow Your Network and Build Relationships
It's important to remember that outbound sales are not a one-and-done tactic. Sometimes it can be because the person will say that they are not interested and that's okay. It's not always possible to create a magical connection. When you approach a party with a value-first strategy and they are receptive, you need to immediately think long-term. Even if the person you are interacting with is not a potential customer, it can still be beneficial to build a relationship.
These people may be able to connect you with a colleague or peer who does have a need. Maybe a need will arise within their business unit. The contact may switch roles, and have a recommendation built in when the new company considers vendors.
In modern sales, relationships and trust are the gold standard. Outbound sales aren't traditionally geared towards these outcomes. But when you infuse inbound elements, put value first, and reach out with relationship-building as a priority, you can adopt a new set of techniques that proactively fill your sales pipeline, while avoiding the ill will and endless rejection resulting from aimless canned outreach.
Use LinkedIn as an Outbound Marketing Tool
When it comes to using social media as a way to maintain professional connections and increase sales, LinkedIn is something to consider. It's an essential lead generation tool and many online marketers use it as an outbound marketing tool. The advantage of using LinkedIn outbound sales tactics is that it helps businesses proactively reach out to potential customers who may not be actively seeking your product or service.
LinkedIn is a tool that allows you to pinpoint the exact decision-makers who'll be receiving your product. Outbound marketing is more successful when you directly approach the decision makers as it eliminates the need for multiple back-and-forth conversations to get the right person.
Test different combinations of outbound sales methods to determine their sales potential. LinkedIn offers valuable tools to generate leads, interact with your audience, and gradually warm them up on this platform. This is especially true for outbound sales where personalization and targeting are key.
Target the Ideal Prospects Using Market Segmentation
An important yet simple concept that can help you develop your outreach sales strategy based on your target audience is market segmentation. The goal is to segment a large target market based on their common needs or interests to send them a suitable message.
This early implementation of your outbound strategy will allow you to target the niche market, create relevant messages for each segment, and ultimately find the right customers.
Hire More Staff and Expand Territories
Outbound sales performance is an important metric for any business, and it can be improved by hiring more staff and/or expanding territories. Hiring more staff can increase the number of leads generated while expanding territories can open up new opportunities for sales.
Furthermore, this approach allows businesses to better target potential customers in a specific region or market. By having more staff available to handle customer inquiries or complaints, businesses can ensure that their customer service levels remain high. Ultimately, these strategies will help businesses maximize their outbound sales performance and increase their profits.
Experimentation Is Key to Maximizing Results
A successful outbound strategy is a process that requires constant testing and improvement. You can refine the performance of your outbound campaigns by using techniques such as A/B testing. Try different variables to see what works and then tweak them to enhance your campaign's performance.
Final Thoughts
Investing in an outbound sales strategy can help you reach more potential customers, increase brand awareness, and boost your bottom line. Using the tips above, you can build a more sophisticated strategy for outbound sales that will allow you to target specific audiences with tailored messaging, build relationships, and convert them into loyal customers.