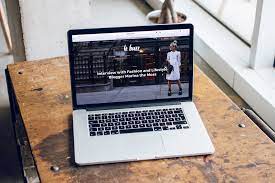 It's no secret that scheduling customer bookings traditionally can be a hassle. Queuing in person, overlapping meetings, and long calls to schedule an appointment due to them being manually made can all become overwhelming.
Business owners have been seeking better, more efficient ways to run their operations for some time now – and with the sheer amount of technology at our fingertips, online booking has quickly become the most effective and popular solution.
This article will look into how you can use this resource to your advantage. Discover how leveraging software solutions can help your business innovate and modernize – ultimately taking it up a notch.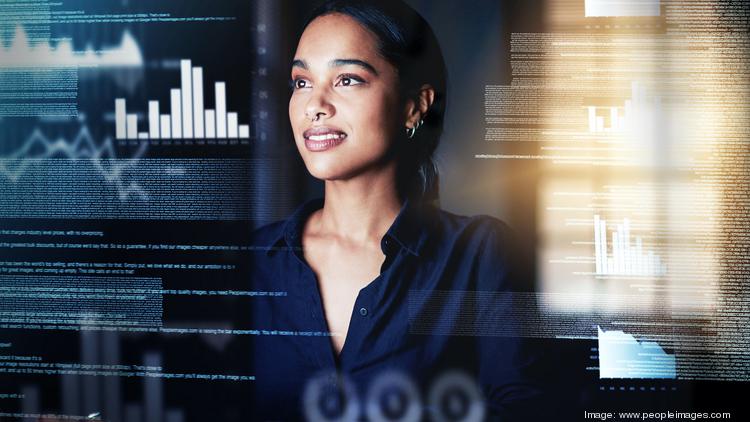 Overview of Traditional Booking Methods
In the age of the internet and digital advancements, many businesses are transitioning to online booking systems for their operations. Prior to online booking, companies relied on manual methods such as:
speaking with a representative on the phone
sending emails or faxes
relying on unreliable post mail systems
handwritten notes
face-to-face appointment request
manual calendars.
Although these traditional booking methods kept businesses running for years in a very professional manner, it was an overall challenge for both organizations and clients.
However, operating with these methods results in double bookings, long customer wait times, and confusing rescheduling methods.
Customers often had to wait for confirmation emails or calls due to large volumes of emails/calls being sent or received in one day. With manual booking methods, businesses could have operated more efficiently, leaving their customers with inconvenient scheduling and availability options.
The transition to online booking has presented modern solutions that are easier, faster, and benefit both organizations and businesses seeking appointments.
Online Booking Solutions
Online booking solutions allow businesses to manage their bookings and customer relations more efficiently. With the help of a booking software, corporations can simplify their operations with an array of features such as:
Automated confirmations/notifications
Appointment reminders
Online scheduling
Online payments
Analytics and reporting features
Customer profiles and histories
The features of the appointment reminder software can be tailored to suit the needs of different industries while providing a seamless customer experience. Additionally, customers can view available timeslots and book appointments in real-time with just a few clicks – rather than waiting for a call or email confirmation.
With the help of online booking systems, businesses can now provide better customer experiences while freeing up time previously spent on manual scheduling and managing bookings.
Benefits of Modernizing Your Business with Online Booking Systems
Online booking systems are a great way to modernize and increase efficiency for any business. Here are some of the key benefits:
Increased Customer Satisfaction
Increased customer satisfaction is a huge benefit of modernizing your business with online booking systems. Clients can review all the services you offer, check each package and view available appointment times to make a booking that fits their needs.
This means no more waiting in long phone lines or being placed on hold until someone is available; customers have full control over their appointment scheduling process. With clients making 82% of reservations via mobile devices, it's clear that this type of convenience is highly desirable and improves customer satisfaction significantly.
Increased Productivity
Increased productivity is one of the benefits that comes with modernizing your business with online booking systems. With an online system, staff will no longer be tied up managing bookings, rescheduling appointments, and making customer calls. Instead, they can use their time to tackle other tasks to benefit the business.
Plus, staff can easily view what appointments have already been booked and plan their schedules accordingly. Also, online booking software gives your staff access to customer profiles, appointment histories, and other important information, which helps them make better decisions and provide better customer service.
Time and Cost Savings
Incorporating an online booking system into your business could provide potential savings and improved efficiency. Studies have shown that 94% of customers are more likely to switch to a provider who offers online booking. In comparison, businesses that implement this technology have seen up to a 120% increase in their revenue.
Moreover, the rescheduling process becomes much simpler, and the rate of no-shows goes down dramatically. When considering cost and time savings, online scheduling systems are undoubtedly advantageous.
You can save money on phone lines and correspondence fees since processes have become automated, and clients can book services without manual assistance. You will also save valuable time by eliminating paperwork or updating a shared spreadsheet.
Overall, it's clear that modernizing your business with online booking systems is beneficial in more ways than one!
Enhanced Data Management and Analytics
Modernizing your business with online booking doesn't make it easier for customers only, but it also means improved data management and analytics capabilities. You can even identify high-performing employees or recognize areas needing improvement.
Thanks to advanced analytics features, businesses are equipped with the data needed to stay ahead of the competition.
Tips to Get Started With Online Booking Software
Getting started with an online booking system can seem daunting, but when armed with the right tips, you'll quickly find the process straightforward and rewarding. To help you have a smooth start, here are some of our top tips for setting up online booking software.
Choose the Right Software for Your Business Needs
Ensure the software you choose suits your business type and size. Consider whether it will be able to handle peak times when more customers need to book or if there are any specific features that you need. Read reviews from other users to understand how reliable the software is and if it meets your expectations.
Integrate with Existing Systems
Ensure that your online booking system integrates well with other parts of your business. This means the software is integrated into all aspects of your business, making it easier to use. Another thing is to confirm the software's scalability to accommodate your business's growth.
Utilize an Easy-to-Use Interface
Make sure that the interface of your online booking software is user-friendly and intuitive. This will make it easier for customers to use and lessen any difficulty they may have when trying to book.
Customize Your System to Meet Your Needs
Look into customizing the system to meet your needs better. This includes setting up automated emails or messages to be sent out when bookings are made or adding any additional information you may require from the customer. It could also include adding discounts and promotions to provide further details on each service you offer.
Test, Monitor, and Evaluate Performance
When you are through with the setup, you must test it to ensure everything works as expected. Monitor customer feedback and evaluate your system's performance over time. This will help you identify areas needing improvement and where to make the most of its features.
By following these tips, you'll be well on your way to having a successful online booking system for your business.
Wrap Up
Online booking systems are a great way to modernize and increase efficiency. The features available give you the flexibility to tailor your solutions.
At the same time, efficient appointment scheduling and automated notifications help speed up operations, reduce double bookings, improve customer communication, and allow staff to focus on other tasks. Enhanced data management and analytics can help inform marketing decisions and streamline operations.
Take advantage of this modern technology to improve customer experience, increase efficiency and save time and money.