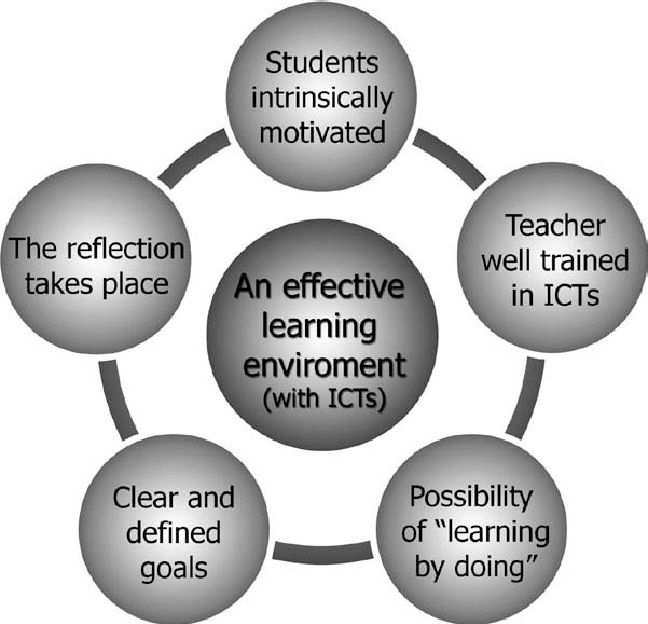 Too many useless learning resources are available today. They are hard for adults to understand and even more challenging for children.
Education cannot be considered separately from the socioeconomic structure of society, its cultural values, national traditions, and spiritual foundation. The latest achievements of science, technology, and pedagogy must also be considered and reflected in the curriculum and educational literature.
But how to find really effective learning resources? After reading this article, you will know how to determine effective learning resources.
Check out: 8 Types of Learning Styles | Strategies for Effective Learning
Why do we still need textbooks?
During the entire existence of the education system, mankind has not invented a more convenient means than the textbook to consistently transfer knowledge, experience, and scientific discoveries to the younger generation.
It has not lost its importance in the era of development and widespread use of computers, audiovisual, and other new learning tools. It has not lost its importance after introducing learning in VR and the metaverse.
The mission of scholars and learning resource authors is to create educational literature in tune with our times while preserving its national character.
The increasing importance of human capital and the intellectualization of the main factors of production inevitably lead to a reassessment of priorities and values of education.
The integration processes, globalization, and societal changes make new demands. One of them is effective learning resources.
What are the characteristics of effective learning resources?
The creation of learning resources is a complex and multifaceted process, which is subjective and determined by scientific and teaching experience and worldview. When working on the learning resource, the author can be guided by his criteria for selecting knowledge and determining the measure and depth of their presentation in a particular learning resource.
For all this, he or she must comply with federal state educational standards in a particular discipline and be guided by the curriculum, which has a controlling value for the content and structure of the future learning resource.
Now let`s discuss 6 characteristics of effective learning resources.
Accuracy
When writing an effective learning resource, it is necessary to ensure that the basic, reference, and educational materials presented are correlated. Your effective learning resource requires a basis for correct perception and understanding of terms and concepts.
Such learning resources should promote dialogue between the student and the teacher, increase the cognitive activity of students to master new knowledge, develop students' abilities to apply knowledge in practical, creative actions, and motivate them to search for and work with additional information.
Accessibility
Deep scientific knowledge alone is not sufficient for effective learning resource creation. The author must be a person with a broad outlook, know the methodological and didactic requirements for learning resources, and consider students' age and psychological characteristics. At the same time, he or she must be a good writer and be able to convey scientific knowledge via comprehensible language.
Assessment of didactic quality apparatus is determined by assessing compliance with the basic requirements for such literature, its structure, content, apparatus for the organization of learning, perception apparatus, orientation apparatus, illustrative material, electronic application, and ergonomics.
Certain institutions organize learning resources into distinct courses. These courses are detailed in specific catalogs, which can be generated using dedicated software for catalog creation.
Usefulness
The learning resource is not limited to a simple presentation of the basics of science, its laws, and methods. This is its difference from other resources. The priority for effective learning resources is selecting functionally significant knowledge following the learning objectives, methodological forms, and methods of presentation of knowledge.
An effective learning resource must be created in compliance with the principle of content and methodological integrity of educational materials.
Efficiency
The main task of an effective learning resource is to motivate students to acquire knowledge and develop their abilities.
It consists not only of the content of the subject matter to be mastered according to the curriculum but also of materials that help students independently obtain additional knowledge, process, and apply it.
In situations where you need students' signatures for attendance tracking or their parents' signatures for transcripts, the implementation of electronic signatures would be much more efficient as well.
Relevance
An effective learning resource must be absolutely curriculum-related. Its content must be a clear part of the more comprehensive subject.
Cross-curriculum links and connections to other learning should be apparent.
Origin
Credible author credentials, background study, and references for more distant analysis should be included.
Skilled educators with constant practical experience create the most effective learning resources.
Effective learning resources must stay on guard against simplistic solutions.
Resources that could help your students learn better
There are not so many resources that could support your students in learning better. They include books, websites, apps, real-time communication solutions, and software programs.
Below are 4 effective learning resources you should pay attention to:
National Geographic Kids
Flashcard Decks
Khan Academy
These are great resources that can support your students in learning. By taking benefit of these resources, your students will improve their grades.
Conclusion
Today effective learning resources are characterized by the use of modern methodological, theoretical, pedagogical, and scientific approaches in designing the content of educational material. This content should stimulate thinking and form an internal incentive for creative work.
Effective learning resources help the teacher to fit the basic knowledge into the narrow framework of each lesson, contributing to their perception by students. It should provide learning materials (theoretical block, creative tasks, practical work, illustrations) necessary for the lesson.
That is, the learning process's effectiveness is directly related to the learning resource.