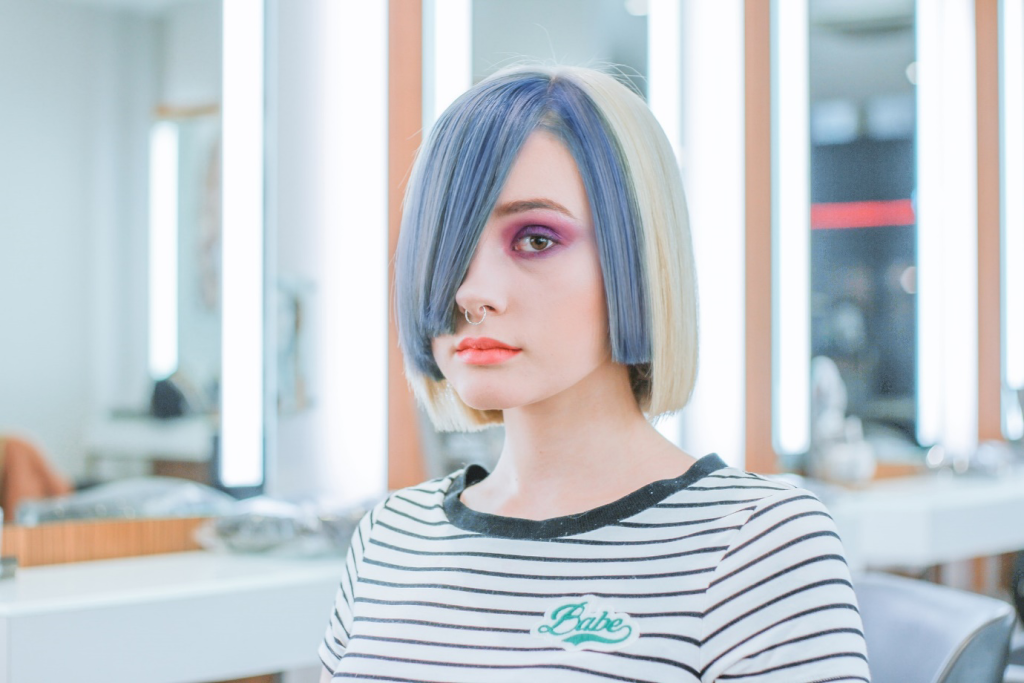 Choosing the best hair colour that complements a person need not be complicated. When well done, it can transform the appearance adding more than a touch of glamour. Whether the need to choose the best hair colour for the season arises for personal needs or you are a colourist selecting for a client, this guide will lead you closer to making the best choice.
Factors to Consider when Choosing a New Hair Colour
Hair colour comes in a broad spectrum of hues and tones. Some reliable tips for deciding the most flattering choice include:
Complexion
Picking a shade of hair colour requires knowledge in identifying the nuances of skin tones and undertones. Skin undertones are cool, warm, or neutral. Checking the veins on the wrist under the sunlight will reveal that for cool-toned people, their veins look blue.
Warm-toned people's veins look green, and when a person's veins show none of those colours, the person has a neutral tone with an olive complexion. Warm skin tones pair nicely with warm brown or blonde hair tones.
Darker brown dyes close to chocolate look awesome for darker complexions. The wrong blend of hair dye and skin colour will not only detract from the beauty of the hair but also make the skin look dull.
Personal Style
An individual's taste and character may describe the intention of changing hair colour. There are various reasons one may opt to colour their hair.
It could be because they want to look daring or to blend in with a particular group. Another individual may dye their hair to appear younger or older or as a fashion statement. All these reasons are in line with a person's style.
Eye colour
Like skin colour, eye colour matters, and professionals advise that the most flattering hair colour contrasts with the eye colour. A golden blonde or a caramel tone will make blue eyes appear bluer. The best hair colour should bring out the best of facial features.
How long the hair colour will last
Some hair colours fade away quickly, giving a lacklustre appearance and taking so much away from the intended new look. Colours that fade fast will need constant maintenance. Such maintenance is frustrating and time-consuming and comes at extra costs.
A related consideration is whether the hair colouring is a long-term styling decision; otherwise, fast, fading hair dye will warrant treatments that could damage hair with time. Brown hair dye is popular for its staying power.
Which is better, natural or synthetic?
The argument about hair dyes having chemicals and toxins makes some people avoid them. Fortunately, there are natural dyes such as henna, but it takes some research to find them.
These chemical-free hair colouring options contain colours derived from vegetables such as beets, carrots, and lemon juice. Furthermore, some hair colours contain harsh chemicals like PPD and ammonia that cause some people's skin irritations and allergic reactions.
Final Words
Changing hair colour to make a statement or to enhance personal appearance should not be a headache. Any change should begin with assessing the natural attributes of a person and then choosing the dye that will enhance the flattering ones.