Your business's financial records help you know how well you're doing. If you're not a 'numbers person,' managing your business financial records can become challenging. That said, finding time to sort through your finances and managing your books can help you stay in control of your business's cash flow and ensure long-term success.
So, regardless of how you feel about financial record management and bookkeeping, it's one of those tasks you can't avoid forever. That said, there are some ways to help make things a bit easier.
Hire A Finance Professional
Finance professionals, from accountants and bookkeepers to financial advisors and tax experts, offer significant value in improving and organizing your business's financial records. So, don't shy away from consulting and hiring their services. Such investments will help you save time and stress in managing your financial records alone and will likely pay off for the years to follow.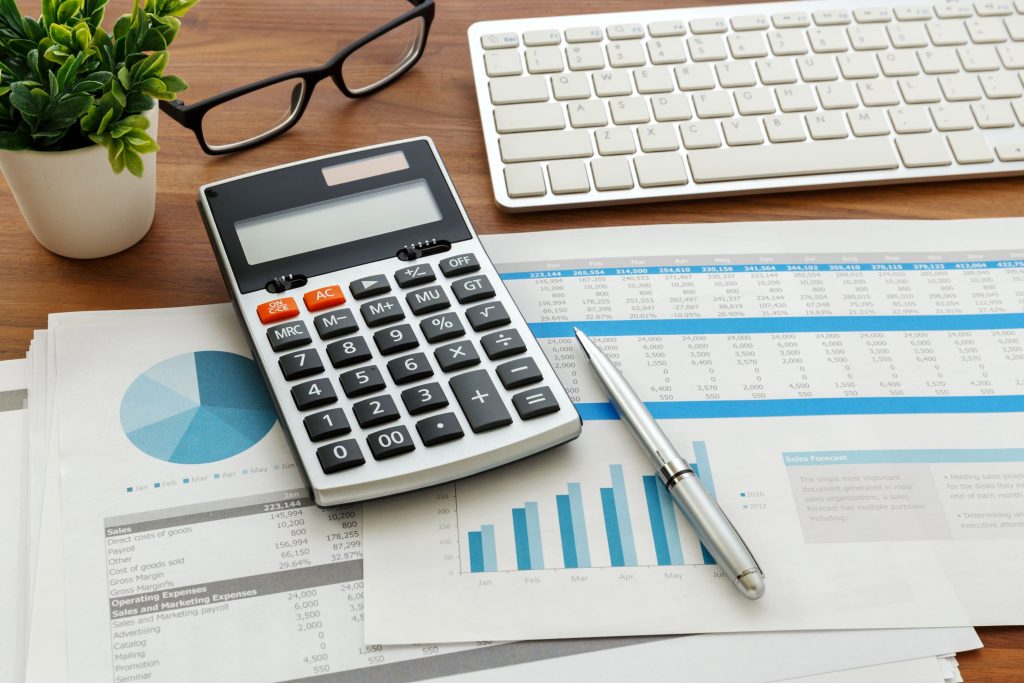 By working with a finance professional, you can better understand your business's financial situation while reducing your workload. What's more, these experts live and breathe financial tasks. This means they can help address your accounting and tax needs–from bookkeeping and managing cash flow to preparing profit and loss statements and records and creating an organized financial trail. Check this article to know what is a profit and loss statement.
By outsourcing the job to the experts, you can focus more on what you know best – running a successful business.
Don't Mix Personal And Business Finances
This is one of the most valuable tips you should know to manage your business's financial records properly. Most small business owners often combine their personal and business finances. While this may seem convenient, especially at the early stages of your business, it can be problematic later on.
The issue with this practice is that once you start, it becomes challenging as your business progress. It can significantly dent your personal and business finances, resulting in disorganization and confusion in your financial records. It becomes more difficult to track revenue and expenses and blurs accountability.
In simpler terms, mixing your personal and business finances can make it difficult to see how much money your business has and makes. As such, separating your business money from the start is important. This means creating a business bank account and using it for all business-related expenses and profits. Doing so makes it easier to manage your company's financial records and cash flow, allowing you to keep an eye on its overall financial health.
Document Everything
Maintaining a reliable and consistent record of business credits and debits starts with documentation. As such, you want to form a habit of documenting every transaction that your business makes.
File and save all receipts. Document every single cash purchase and expense and throw them in the file. Record client invoices and payments. Make sure to develop a storage system and naming conventions for receipts, invoices, and other critical financial records. If you don't like manual recordkeeping, invest in a data-capturing system that allows you to digitize receipts and paper records.
From there, record and categorize each document every week to minimize errors during scheduled monthly audits.  Statutory auditors play a crucial role in ensuring that financial statements are accurate and compliant with legal and regulatory requirements. If you need assistance with statutory audit services, you can reach out to Price Bailey at their website.
Take Advantage Of Technology
If manual recordkeeping proves to be inconvenient, you can always leverage technology to make things easier. And the good news is that businesses have numerous options for software solutions to streamline their financial record management. Most software solution has made it possible to easily sort through piles of financial paperwork every month, automate calculations, and store critical financial data and spreadsheets.
However, the best accounting software can do more than manage your business financial record. Comprehensive solutions do most of the hard work for you, including tracking profit and expenses, scheduling and sending invoices to clients, preparing tax documents, generating reports on your cash flow, and so much more.
That said, there are several things to consider when choosing an accounting and bookkeeping software program. For one, you must consider the features you'll need and how to use them. You also need to consider the number of users and the cost of getting one. Furthermore, if you use other software applications, then you want the accounting software to integrate with those existing applications to streamline operations.
Build An Audit Trail
Errors can still occur regardless of how careful you are with financial records and books. Thus, building an audit trail that backs up all business transactions is vital. With a detailed audit trail, your financial record keeping will be a lot more effective since it allows you to retrace your financial activities when discrepancies occur, including missing transactions and tax inaccuracies.
Create And Review Financial Reports
An organized financial record system can help you stay well-informed about your business. Generally, the more you know, the more informed your decisions will be. However, your financial decisions will only be as accurate as the financial data and records you have.
As such, monitoring your business's financial transactions regularly can help you plot a successful way toward business growth. That said, consider having a regular schedule for creating and reviewing reports.
Thanks to technology, pulling an accurate overall financial document at any time is now easier. If you're using accounting software, you can view your monthly, quarterly, and even yearly business transactions at the click of a button.
However, it shouldn't end with generating a report. It only makes sense if you check them routinely to understand your business's financial standing. Generally, monthly checkups can ensure that your records are accurate and accounting books are balanced. Meanwhile, taking an in-depth look at your financial records quarterly and yearly allows you to identify trends such as significant expenses and fluctuations in sales.
Takeaway
Managing a business's financial records and bookkeeping can be tedious and overwhelming. However, it's critical to ensure your overall business's financial health. That said, the above tips can help you stay on top of your company's financial record, allowing you to make well-informed decisions for your business's growth.