Managing projects can be overwhelming, with all the planning and monitoring needed. Are you finding it hard to keep up with your project? Do you want to ensure the success of all your company projects? Then it will help to adopt project management software in your operations. This article will discuss some of the ways you'll benefit from this adoption. Read on for this insight!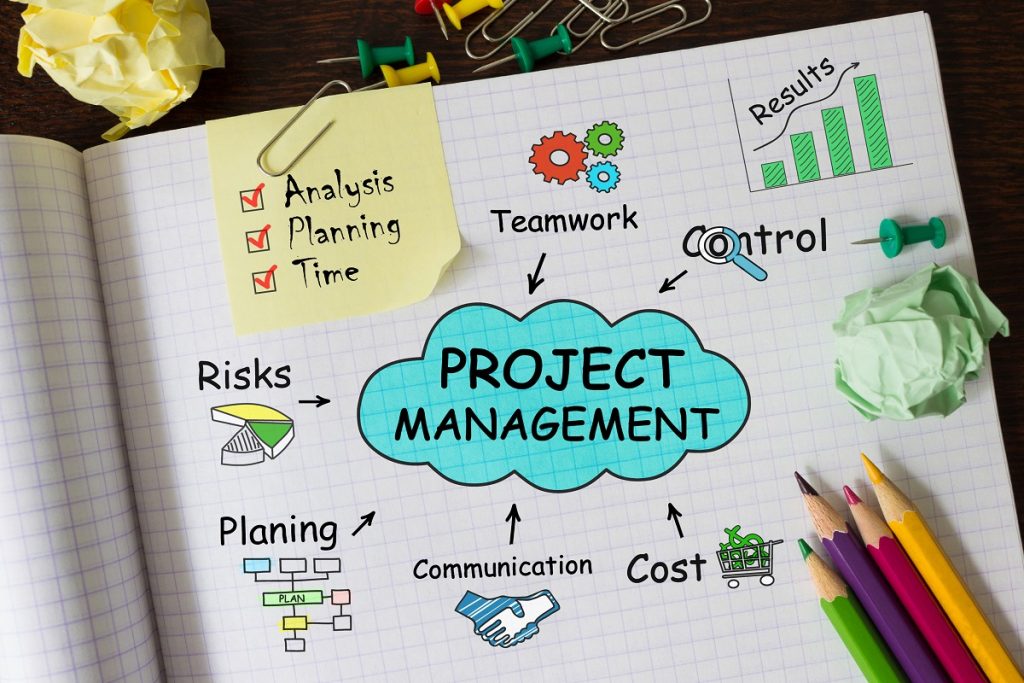 Allows For Collaboration
Collaboration is crucial when it comes to ensuring the success of any project. Project management platforms allow for teamwork in the execution process. How?
Tools, such as HOA management software, have communication features that enhance teamwork. These features include live chats, video and audio calling. With this, your team can communicate with each other on a common platform, accessible to all, including clients. The audio and video calling features enable you to hold virtual meetings with all stakeholders despite their geographical location. Virtual meetings eliminate project delays that used to arise as you wait for partners to come into the office to hold meetings or sign documents.
Project management software enables you to share documents through their platform. This is essential since everyone involved has access to the required data. No one will be left behind on new developments because someone forgot to share documents with them. In addition, these features allow members and everyone else in the loop to make changes to the documents. Some tools enable you to set alerts, such that if there's any change in the documentation on the platform, you're notified. This ensures that all parties are on the same page regarding the project.
Faster Project Execution
A project management software will allocate tasks to your team and set deadlines for their execution based on your project completion time. But these tools don't stop here, they'll send alerts to your members when there's an approaching deadline for a given task. With alerts, no member will fail or forget to execute a task. This means that you'll accomplish all activities in the stipulated time frame.
Increased Productivity
Productivity is essential in ensuring the timely execution of projects.
Without project management tools, there's a lot of time wastage that often lowers productivity. For one, you'd need to spend quite some time at the beginning of the project allocating tasks to your team members. Your top management would also spend time making sense of the project and re-adjusting schedules now and then.
However, project management platforms have turned the situation around and eliminated redundancies. With the platforms allocating tasks to each member, there's no longer a need to spend too much time assigning roles. Once everyone knows what's expected of them, they'll work on achieving their set goals with a clear direction. This focus leads to high productivity levels in your project.
Also, the tools will generate schedules on behalf of the top management. All the management needs to do is key in the project completion and the execution time of each activity. From there, the tools will generate time frames, including dates to complete each task. This gives your top management time to focus on other managerial activities to ensure project success, increasing their productivity levels. If you'd like to know more about how job scheduling can help your business, visit https://www.jamsscheduler.com/job-scheduling/.
Better Project Tracking
During the execution of projects, most project managers tend to lose track of where things are and how things are going. This is quite risky, and it might affect the overall project performance.
Project management software has made things easier for top management. These tools have features that allow you to assess your project's milestones step by step. It will provide a guideline against what you can see if you're on track or not with the execution. It will show you areas that are lagging, enabling you to make crucial decisions to revert the situation and get back on track.
Increased Customer Satisfaction
As previously stated, project management tools will enable you to track your project. Part of tracking includes the budget. You'll be in a position to compare what you planned with what you're spending. With such data, you'll adjust your spending and ensure you're back on track financially.
Also, these platforms lead to faster execution of projects, as discussed herein.
Therefore, you'll deliver projects in a timely manner without exceeding the client's budget. This leads to customer satisfaction in the end, and they'll refer you to their friends and partners, increasing your business opportunities.
Conclusion
Adopting project management software will help you manage your projects better, ensuring their success. The benefits discussed in this article are some of the ways you'll stand to benefit with you implementing project management tools. Do you want your operations to reap these gains? Make the right decision.