Bingo is a much-loved online game that is played every day by millions of people around the world. The industry is currently estimated to be worth $60,008.22 million US dollars and is projected to grow as high as $145,424.01 million US dollars by the year 2030.
While bingo halls used to be the place to visit to enjoy this game, players can now easily log on to one of the many bingo sites available on the web from the smartphone, PC or tablet. While traditional bingo uses numbered balls, the online version is powered by a Random Number Generator or RGP.
Various technology advancements such as increased smartphone usage, improved site quality, game variety and the development of mobile bingo apps are all thought to be reasons that contribute to the online bingo markets significant growth.
90 ball bingo and 75 ball bingo are two of the top game variants you will come across online, however many other types exist, including hybrid games like Slingo that combine bingo with slots.
Adults of all ages love bingo and you don't need to be particularly tech savvy to navigate online bingo sites, making them accessible to older generations. Thinking of trying out some of the best online bingo games? There are many advantages to playing bingo games via the internet, here are just a few of them:
Convenience and Accessibility
There are many reasons why players prefer to play games online. Online bingo games offer convenience and accessibility to players. Convenience is one of the game's biggest selling points, with games available 24 hours a day, seven days a week. All the player needs is a device to access the site on and a reliable internet connection.
Being able to play at home makes the game ideal for those with busy lives that lack the time or energy to visit an in-person venue. It also brings the game to those unable to get to a bingo hall due to lack of transport, mobility or living in a very remote place.
As more people seek entertainment at home, online bingo stands out as a top choice. It is a fun, easy to understand game that is familiar to players across the generations.
Social Interaction
Online bingo games also offer great social interaction to players. When traditional bingo first emerged decades ago, land-based bingo halls were a central place in the community for groups of friends, family and acquaintances to gather to catch up while being entertained. These bingo halls are slowly seeing a decline in visitors as online gaming grows in popularity.
Online bingo sites have taken measures to try and replicate the social aspect of playing at a bingo hall. Each website has its own chat features and players are encouraged to make conversation and cheer one another on in real-time during gameplay.
One issue with all internet based communications is the risk of spam messages and trolling. However, most bingo sites will have a chat host and/or chat moderators in all of their chat rooms to oversee the players' experiences.
A chat host can answer any questions players have about the game during gameplay and moderators can remove any negative or harmful messaging and even remove a user if necessary.
When playing online bingo, you will likely interact with people from all around the world, making this a fun way to make new friends and chat about your shared interest in the game. Asking other players for game recommendations can help you first the best bingo variants on the site.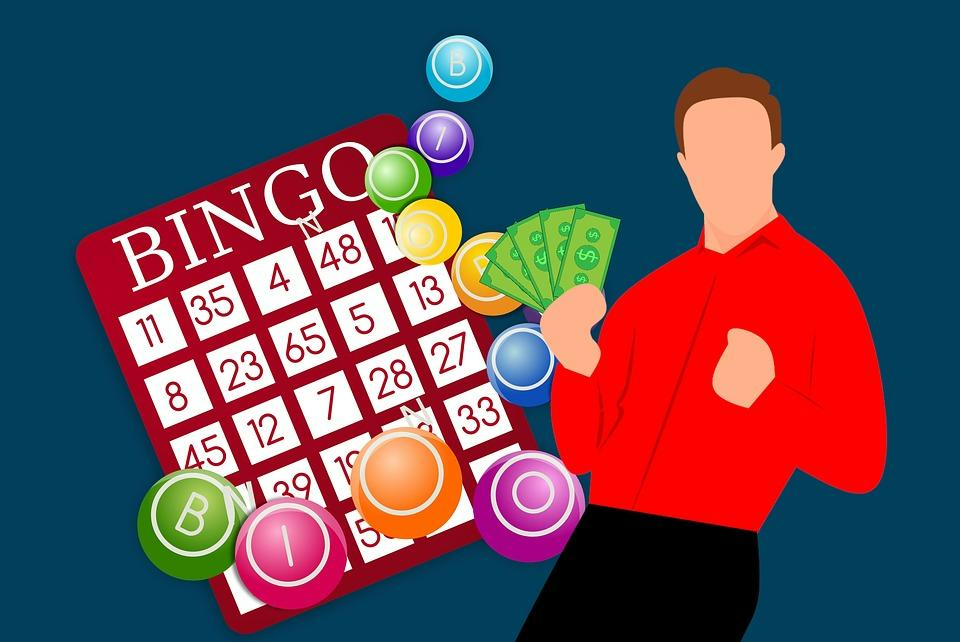 Promotional Offers
The online casino and bingo gaming markers are highly competitive as more operators have witnessed demand for these games to increase exponentially in recent years. As the number of bingo sites has risen, these companies have had to put more effort into attract and retaining bingo game players.
One way in which they achieve this is by offering generous promotions and bonuses.
The welcome bonus is a popular option, and when a player signs up to a bingo site and deposits money into their online account, they are rewarded with free games or an additional deposit amount. It should be noted that these often have wagering requirements that need to be met in order to fully utilise the deal.
Loyal returning customers are sometimes rewarded through similar means, they may get exclusive offers and promotions by signing up to the bingo site's email marketing communications.