While both spa experiences offer benefits, they are distinct in their approaches. Both spas offer various treatments to address skin issues, but one provides a more therapeutic approach. Learning about the distinctions between the two will help people prepare.
What Are the Differences Between Day Spas and Med Spas?
Day spas focus more on offering a relaxing experience for their clients. Here, they offer mud baths, saunas, and massages. Med spas are focused more on medical-grade treatments that enrich the skin, improve its texture, and correct minor imperfections without surgical intervention.
Another key difference between the two spas is the supervision. Day spas typically do not have a nurse or doctor overseeing treatments, while med spas have a doctor or nurse on the grounds at all times. Those who want to learn more about these treatments should visit our Seaport clinic.
What Are the Most Popular Med Spa Services?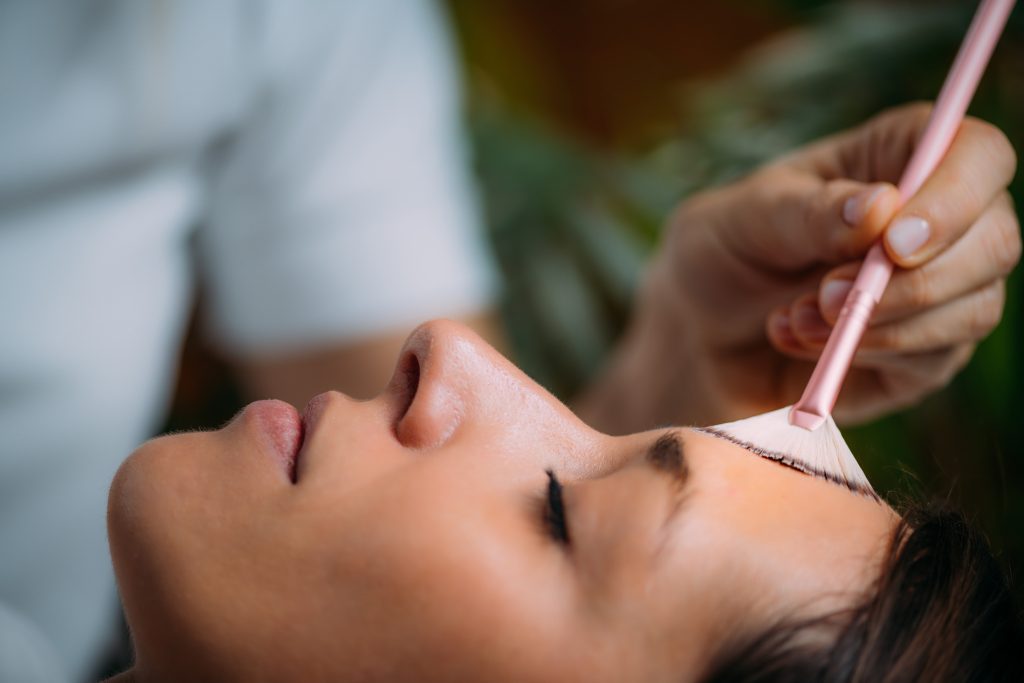 Med spas offer a range of treatments that address a client's individual needs. Those interested in pursuing these spas need to understand what they offer. The following are some of the most popular med spa services available.
Botox Treatments
If clients were to pick their favorite med spa treatment, it would have to be Botox. Botox has been around since 1989 but has grown in popularity immensely. These injectable treats fine lines and wrinkles and can even help with migraines and excessive sweating.
Repeated movements are one of the reasons people develop fine lines and wrinkles. Botox works to temporarily eliminate these wrinkles because it interferes with the way the nerves send signals to the muscles. The results are natural and last 3 to 12 months, depending on the treatment area. Botox treatments do not freeze your face or make it look unnatural.
Chemical Peel Treatments
Chemical peels have been used for decades but have become more effective over the last few years. These peels offer comprehensive and customizable treatments instead of the cookie-cutter approach to some skin procedures. Peels help diminish lines and wrinkles, hyperpigmentation, enlarged pores, and acne scarring. After treatment, the skin appears glowing because all the dead cells have been exfoliated.
Chemical peels work by applying a gentle acid to the skin. This acid removes the uppermost layers of the skin to reveal new skin growth. Peels are customizable to the unique skin needs of each client.
Dermal Fillers
Dermal fillers are a popular med spa treatment. Fillers are another injectable that treats the face and back of the hands. These injectables feature hyaluronic acid, which is found naturally in the body. The acid attracts water, plumping the treatment areas.
Dermal fillers last between six months to two years, depending on how quickly the body absorbs the fillers. These injections are repeatable. Most people notice results right away, though the initial results will go down slightly in appearance.
What Are the Benefits of Med Spas?
Med spas are growing in popularity because of their versatility and customizable treatment options. The following offers insight into the most significant advantages of med spas.
One of the advantages of visiting a med spa is that they offer non-surgical anti-aging treatments. Clients can look younger and take care of problematic skin issues without facing dangerous surgery.
Med spas also offer treatments that help people improve their bodies. Fat-freezing treatments and other fitness enhancements help people tone their bodies by getting rid of excess stubborn fat.
Med spas also help people improve their sex lives by offering treatments that help with hormone replacement. Skin and body treatments also increase a client's self-esteem, which can help improve their sex life.
These spas use advanced technology that is transforming the way aestheticians and dermatologists treat a wide array of skin conditions. Modern equipment offers more effective and comfortable treatments for clients.
Discover More Information About Med Spa Treatments
Learning about the possibilities is exciting. Skin and body treatments transform a client's appearance, making them look younger and healthier. With customizable treatment options, individuals can receive the targeted approach they need to rid themselves of problematic skin and body issues.
Med spa treatments are now more affordable, and there are more options than in the past. Learn about these treatment options today to get started on transforming your skin.