Jackpot 6000: A classic slot experience by NetEnt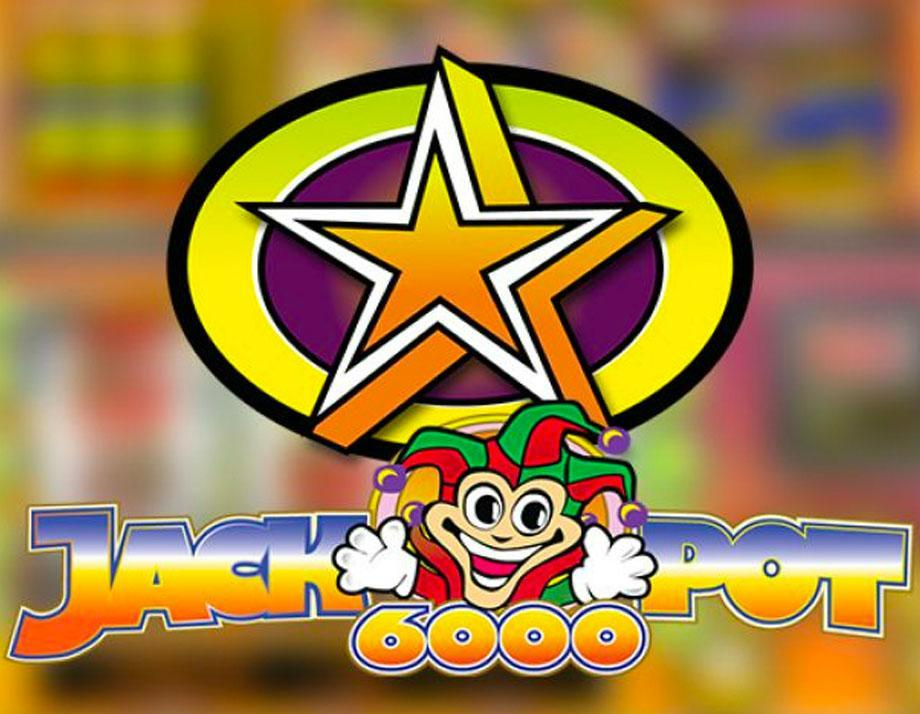 In the vibrant universe of video slots, variety reigns supreme. Developers constantly experiment with diverse and novel themes, injecting a fresh perspective and thrilling innovation into their games. However, there's something undeniably appealing about returning to the roots, embracing the traditional elements that gave birth to the phenomenon of slot gaming in the first place. NetEnt, a renowned player in the gaming industry, does exactly this with their Jackpot 6000 slot game.
Designed to evoke a sense of nostalgia, Jackpot 6000 gokkast is a delightful homage to the archetypal slots that used to dominate casino floors. The game captures the spirit of a literal slot machine, just like the ones you'd expect to see taking center stage in any casino.
With its classically themed visuals and authentic sound effects, Jackpot 6000 creates an immersive environment reminiscent of a bygone era. It harks back to a simpler time when the slot gaming experience was straightforward yet thrilling, devoid of the complex features that characterize many modern games. The blend of vintage aesthetics and traditional soundscapes transports players back in time, offering them a taste of the old-school gaming vibe.
So, if you're a slot gaming enthusiast with a penchant for the classics, if you belong to the "old guard" who appreciates the charm of the earlier slot games, then Jackpot 6000 is tailored just for you.
Gameplay of Jackpot 6000
The Jackpot 6000 slot game is an engaging blend of tradition and chance, featuring a classic 3-reel setup with 3 symbols per reel. These icons are a throwback to the vintage classics – cherries, lemons, and jokers. Landing a winning combination triggers the engaging 'heads or tails' bonus game. As a coin bounces around on the screen, you're prompted to choose between two outcomes. If luck is on your side and your guess is right, your prize doubles; but a wrong guess means you lose your winnings.
Unwilling to risk your winnings? You can opt to immediately claim your initial prize, adding it to your current stash of coins. Alternatively, by clicking 'spin' without taking any further action, your winnings are transferred to the 'supermeter' at the top of the game screen. This transition paves the way to the jackpots on the Jackpot 6000 slot, as your next goal becomes amassing jokers.
These jokers are considerably more valuable during this stage than in the base game, and you only need two to score a prize. The maximum prize you can reap from the supermeter is a whopping 6,000 coins. These can be reused to continue your game or, if you prefer, cashed out for a significant payout.
Jackpot 6000 RTP & Volatilty
In this segment of our Jackpot 6000 slot analysis, we'll delve into two crucial parameters: the return to player (RTP) and the volatility of this classic slot machine. Together, these aspects shed light on a slot's payout potential, a critical consideration for those wishing to wager real money on this online casino game.
Jackpot 6000 boasts an RTP of 95%, slightly below the 96% average typically seen in online slots. This RTP percentage suggests that for every €100 wagered on this slot, you can expect a return of approximately €95, making the house edge 5%.
The reason why the RTP for Jackpot 6000 may fall a tad below the average is likely due to its high volatility. High volatility slots might not yield frequent wins, but when they do, the payouts are typically substantial. The most significant windfall you can score from Jackpot 6000 is 600 times your bet, achievable by landing three jokers with winnings accumulated on the supermeter.
If fortune smiles on you and you spin three jokers, it's time to cash in your winnings. Bear in mind, though, that iDEAL is typically used for depositing funds at online casinos, not for withdrawals. For cashing out, you might want to opt for bank transfer, credit card, or PayPal instead.
About Netent
NetEnt, een toonaangevend merk in de wereld van slot- en tafelspellen zoals blackjack, roulette en baccarat, is vermaard om zijn sublieme grafische afbeeldingen en uitmuntende geluidseffecten. Met boeiende verhalen, aantrekkelijke winsten en zorgvuldig ontworpen interfaces onderscheiden de slots zich. Bekroond met diverse prijzen, waaronder de EGR Award 2015 en de Global Gaming Award 2014, heeft NetEnt hits geproduceerd zoals Guns n'Roses, South Park en Aliens. Met jaarlijks 10 miljoen spins, meer dan 200 slots, een marktkapitalisatie van 1 miljard en 58,3 miljard verwerkte transacties in 2019, staat NetEnt stevig aan de top van de online slotindustrie.