The exchange of products, services, and financial assets is made possible via transactions, which are the lifeblood of commercial activity in the world of business. Businesses rely on smooth and effective transaction processing to run effectively in today's fast-paced marketplace, regardless of whether it's a purchase, a contract, or a financial transaction. However, the world of commercial transactions is not without its difficulties, and businesspeople frequently deal with a wide range of problems that can obstruct the process.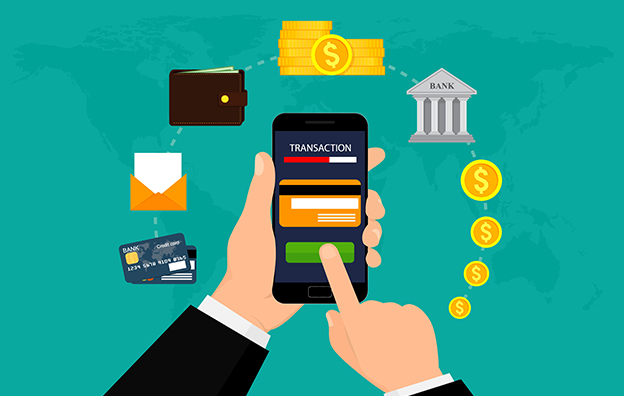 The existence of inaccurate and inconsistent data is one of the biggest problems experienced during transactions. Information that is inaccurate or lacking can cause delays, disagreements, and financial losses. The issue is made worse by different data formats, problems with system integration, and data entry mistakes made by humans. To ensure smooth transactions and establish confidence with their customers and partners, businesses require accurate and trustworthy data.
The intricacy of regulatory compliance presents a substantial additional challenge. Businesses must abide by numerous industry-specific and governmental rules in order to function in a highly regulated environment. For instance, anti-money laundering (AML) and know-your-customer (KYC) requirements mandate that companies carry out due diligence, confirm customers' identities, and keep an eye out for any unusual activity in transactional records. Transactions become more complex when compliance is ensured, necessitating the use of reliable systems, processes, and documentation to satisfy regulatory requirements.
Another significant problem in commercial interactions is fraud. Cybercriminals and fraudsters are always coming up with new ways to take advantage of weaknesses and defraud companies. Fraudulent transactions can lead to severe financial losses, reputational harm, and legal repercussions. These losses can range from identity theft to phishing attacks and payment fraud. To identify and stop fraudulent activities and ensure the integrity of their transactions, businesses must put in place effective security measures and transaction monitoring systems.
Businesses are investigating transaction enrichment, and classification approaches to address these issues and maximize the advantages of transactions. By including more pertinent information, such as client demographics, transaction history, or contextual data, transaction enrichment entails improving transaction data. Businesses can gain greater insights from this enriched data, which helps them personalize customer experiences, see patterns in transactional data, and make better decisions.
Another strategy used by companies to speed up transaction processing is transaction classification. Businesses can use unique rules, workflows, and controls to manage transactions more effectively by classifying transactions based on different criteria, including kind, purpose, size, or risk level. In order to improve operational efficiency and minimize manual intervention, classification helps firms to automate operations, route transactions to the relevant departments, and prioritize high-value or high-risk transactions.
Businesses can benefit from using transaction enrichment and classification algorithms in a number of ways. First and foremost, businesses may better understand their customers thanks to expanded transaction data, which enables them to customize their goods, services, and marketing initiatives accordingly. The second benefit of classification is that it helps companies spend resources wisely, give priority to crucial activities, and spot potential fraud or compliance issues. Aside from being used for advanced analytics and reporting, enriched and categorized transaction data may also be used to find new business possibilities and promote data-driven decision-making.
In conclusion, transactions have their fair share of difficulties even though they are essential for the operation of firms. However, organizations can overcome these obstacles and get a number of benefits by utilizing transaction enrichment and classification strategies. Businesses may make better decisions, improve customer experiences, reduce risks, and stay ahead in today's competitive business environment with the help of improved transaction data and quicker processing.