Having a budget is the only way to control spending your hard-earned money for your financial freedom. A budget also gives you a sense of control over your finances and improves your ability to save.
Creating a plan of how much money you have vs. how much you intend to spend is relatively easy compared to adhering to the plan. Hence, as you create your plan, and calculate the numbers, ensure you also factor in your habits and financial goals.
This article will help you create a realistic budget for your lifestyle.
Step 1: Add Up Monthly Income and Expenses
Whether you are employed, running a business, a gig worker (freelancer), or an affiliate marketer for Lead Stack Media, you should combine all your possible sources of income and work with the total — after taxes, including payments like child support.
Next, track down your expenses by reviewing your bank statements for the past six months, which will give you an idea of how much you spend.
If your bank statements are unavailable, you can download software apps that help you track down your expenses, from fixed assets, i.e., your mortgage bills to your varying expenses, like grocery bills.
Step 2: Set Realistic Goals
While it's easy to get carried away by your friend's lifestyle or spending habits, it's important to think long-term and the effect your decisions will have on your finances.
As you set your goals, remember to be honest with yourself so you can get your finances on track first. Begin by dividing your goals into short-term, which could be something as simple as taking a family trip, and long-term goals, like paying off your house mortgage or saving up for your child's education.
Your short-term goals could take 1-3 years, while long-term goals could take years to actualize. You don't have to initialize them immediately, but identifying them will help you save more and stick to your budget.
Step 3: Choose A Budget That Works For You
Among the things that you need to keep in mind is that not all of us can fit into one budget. Therefore, you should check out a few plans that match your income and fit your ideal lifestyle before you settle on your plan.
As you develop your budget plan, you must consider how structured you want your budgeting to be. Some people prefer hands-on budgeting, while others prefer a temporary structure of budgets. Here are a few types of budgets
Cash-Based: this is where you divide your finances into different envelopes based on each need, and once the cash is exhausted, you have to wait till the following month to refill your envelope. You can also do this by setting up various accounts at your bank and being disciplined with your spending.
A pay-yourself-first: The budget creates an automated budget, where a machine contributes to all your fixed bills, from mortgages to savings. Then once this is done, you can use the rest of
the money to sort out varying expenses.
Zero-based budgeting leaves you with no money to spend, as every dollar goes to work. Once you receive your monthly payment, you face your budget hands-on and put all your money into an expense or a savings plan, leaving you at a break-even point.
Step 4: Adjust Your Spending To Stay On Budget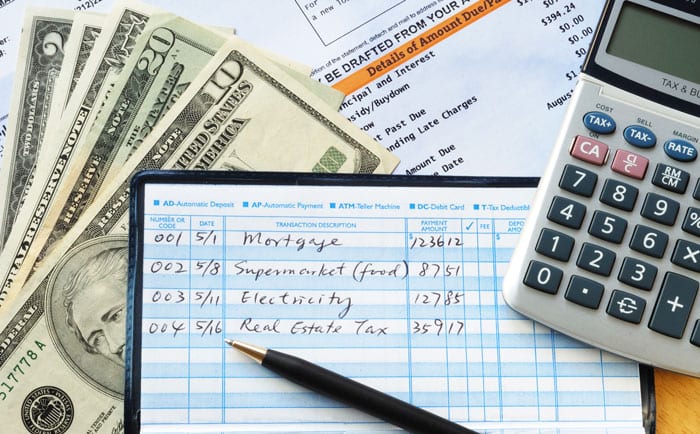 Once you have outlined your income vs. your spending, you must adjust your budget, canceling unwanted expenses. If you are wondering where to start, you should cut off your wants first— the unnecessary items, then move to your monthly expenditure— your needs.
How to Stick to a Budget
Be realistic: When starting, stay objective and avoid falling short to remain motivated.
Plan: Even though they are not recurrent, some expenses like hospital bills are inevitable, which is why you need to have emergency savings, just in case.
Step 5: Review Your Budget Regularly
Once you're comfortable with your budget, you must review it regularly, making a few adjustments that come your way. Remember, it could take several months to a year before you fully settle into a budget, so you should remain disciplined.
You might also get a raise or a pay cut, requiring you to review your budget.
Conclusion
Making a budget will show you exactly where your money goes and the few adjustments you need to make to reach your financial goals faster.
While budgeting isn't fun for everyone, it's important to remind yourself of your goals and stick to your plan. Also, always evaluate your progress to ensure you remain on track.