Running a small business entails several aspects; among them, managing taxes can seem very daunting. For beginners like you, it's easy to feel overwhelmed by the numerous forms to fill out, regulations to adhere to, and the penalties for getting tax filings wrong, indeed. But grasping fiscal accounting is essential for the financial health of your enterprise.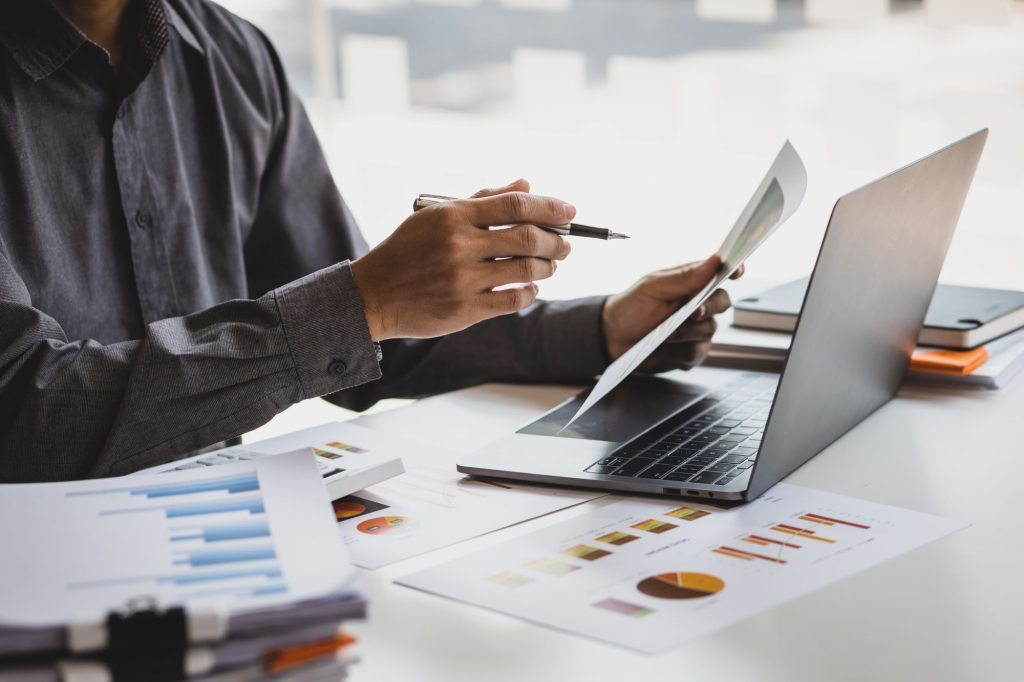 Familiarizing yourself with tax-related accounting not only helps satisfy legal requirements but ensures your firm is running efficiently too. With the right knowledge, you can make informed decisions about your company's finances. Moreover, you'll have peace of mind knowing you're taking the right steps to comply with tax laws.
This guide will demystify accounting for taxes for small businesses by walking you through its fundamental aspects. Read on.
Know Your Tax Responsibilities
Meeting tax responsibilities is vital as a business owner. These responsibilities include knowing what taxes your company's required to pay, when they're due, and how to pay them. Though it may seem complex, gaining a clear understanding of the subject can save you from potential financial pitfalls.
Take note that tax obligations differ based on your company's location and the industry you're in. For instance, if you're selling physical products, you may need to consider sales tax. If you have employees, payroll taxes will be a part of your responsibility. Income tax, too, is a significant aspect you'll need to take into account.
Luckily, working with a tax accountant can be of great help. Why? They're knowledgeable about specific tax laws and requirements, ensuring you're not missing any critical tax responsibilities. Their guidance can help identify potential tax deductions and credits that might otherwise go unnoticed as well.
Organize Your Financial Records
Staying organized with your financial records is crucial when handling your tax-related accounting.
Tax accounting is about more than just keeping things tidy; it's a matter that should be taken seriously all in the name of the financial wellness of your organization. When your records are well-kept, you're able to accurately and easily track your income and expenses, ensuring that you're paying the correct amount of tax.
Diligently keeping copies of receipts, invoices, payroll records, and bank statements is fundamental. By religiously storing these records, you're making sure you have the necessary documentation to back up your business transactions. Think of it as laying a solid foundation that will support your tax accounting processes.
In the event of an IRS audit, well-organized records can save you considerable trouble. You'll be able to quickly provide evidence of your transactions without the stress of scrambling to find missing documents.
Additionally, if you decide to engage a tax expert, having these records in order will streamline their work. As you provide them with your financial records, they'll be able to work more efficiently.
Understand What Your Business Structure's Tax Implications Are
The structure of your firm plays a significant role in your tax duties. Each business type—whether a sole proprietorship, partnership, LLC, or corporation—has unique tax implications. Comprehending them will ensure you're meeting your company's tax obligations correctly.
If you're a sole proprietor, for instance, your company's income isn't just treated as your personal income yet is reported on your personal tax return using a Schedule C form to account for profits or losses. In contrast, a corporation is considered a separate legal entity. Therefore, it's taxed separately from its owners.
Partnerships and LLCs, on the other hand, typically enjoy what's known as 'pass-through' taxation. This means the business's income passes through to the owners' personal tax returns. The enterprise itself isn't taxed separately.
And it's important to note that your company structure affects more than just your income tax. It can influence your eligibility for certain tax deductions and credits.
Track Your Business-Related Expenses
Tracking your expenses is an integral part of effective tax accounting. These expenses can significantly reduce your taxable income. Every dollar spent on legitimate business expenses can potentially be deducted from your income, resulting in less tax owed.
Your expenses might range from rent or mortgage costs for business property to office supplies, employee salaries, or even business-related travel. While it may seem tiresome to track every little expense, you'll thank yourself at tax time.
One straightforward method for tracking your expenses is using a business credit card for all purchases. By keeping your firm and personal expenses separate, you'll have a clear record of your spending. This approach makes it easier to identify eligible deductions as well.
Remember, though, not all expenses can be deducted. Some have specific requirements or limitations. For instance, only 50% of meal expenses can usually be deducted, and personal expenses can't be deducted at all.
Conclusion
Mastering tax accounting is more than just a compliance measure; it's an opportunity for your small business to thrive. Through understanding your tax responsibilities, keeping organized financial records, grasping the tax implications of your business structure, and diligently tracking your expenses, you're not just preparing for tax season—you're paving the way for your firm's financial success.
Remember, you're not in this alone. A skilled tax accountant can become a trusted partner in your journey. They can guide you through the complexities of tax laws and help you tap into potential savings.