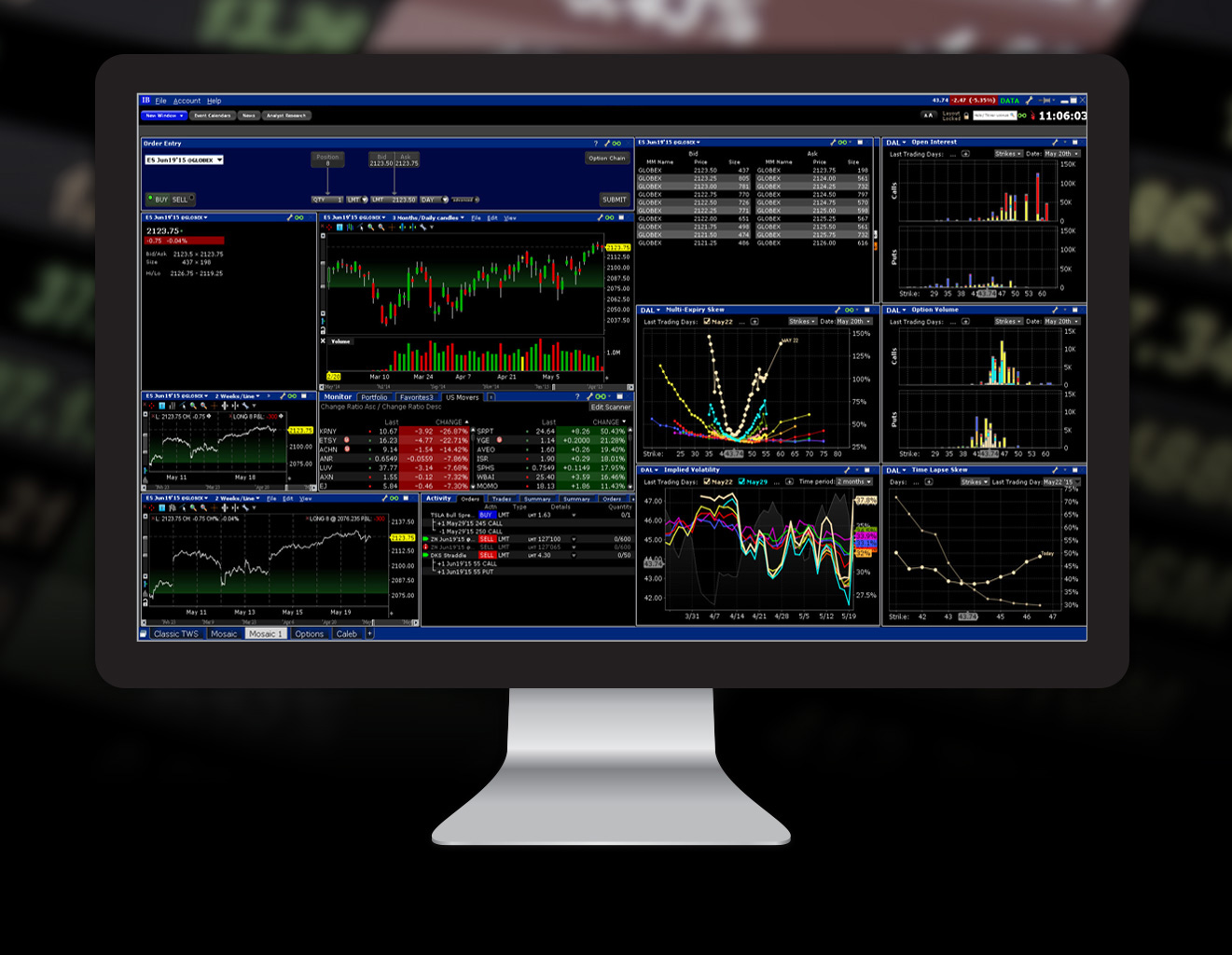 Interactive Brokers is one of the most renowned investment companies in the world. Founded more than 40 years ago, this broker is considered extremely trustworthy and versatile for both novice traders and professionals. The company has an international network of branches which exist in many countries, including Canada, Singapore, and Australia.
While these separate branches share most of the company's rules and trading conditions, there are still some unique features and certain special terms offered by each of them. In this article, the team of Traders Union experts is going to analyze the most important distinctions that exist in the Australian branch of the brokerage company.
Overview
Interactive Brokers is widely known for its wide array of available trading instruments. These include stocks, options, futures, metals, ETFs, bonds… The list goes on — the broker is ready to help you buy and sell just about any asset you could possibly want, including currency pairs, and the company is justly popular with Forex traders.
There is just one notable exception, but it may be crucial for some investors: the broker refuses to work with cryptocurrencies, and this policy probably won't change any time soon. The main company was founded back in 1977, and that's pretty impressive for a brokerage company. It also means that the broker is highly trustworthy and experienced.
What makes your funds even more secure with Interactive Brokers is the fact that the company is heavily regulated by a wide range of financial institutions: the US Securities and Exchange Commission (SEC), the US Financial Industry Regulatory Authority (FINRA), the UK Financial Regulatory Authority (FCA), just to name a few.
The company has received numerous awards as the best online broker and earned a very high rating on various online aggregators of popular providers of brokerage services. The users are happy with the broker, too: both regular traders and Forex experts assign it rather high grades, and the majority of online reviews are generally positive.
Interactive Brokers has had offices in Australia since 1997, and the Australian branch provides its clients with the same amount of viable trading options (still no crypto, though). It's reliable, too: the branch is regulated by the Australian Securities and Investments Commission (ASIC), and that means there's almost no chance to lose your funds because of some fraud.
Trading conditions
Interactive Brokers Australia seems to share the main company's focus on providing brokerage services to all kinds of traders and investors. The minimum deposit is just $1, but the leverage goes up to 1:1000 allowing a rather risky trading style. Trading is allowed 24/6, and the support service works 24/5, so you can usually solve any issues rather quickly.
If you are new to trading, check out the broker's extensive library of educational materials like webinars, the Trader's calendar, a glossary with the most important trading concepts, etc. All in all, Interactive Brokers is a very user-friendly platform, and you can learn how to trade with its help in no time, even if you have no prior experience.
There's also a demo account available for those traders who want to try trading without risking real money or just test some new strategy. And when you're ready to enter the real market, the broker can offer you a wide array of accounts for both private traders and organizations. There are also several useful services for users including a portfolio analyst and interactive advisors.
The main difference between the Australian branch and other offices of Interactive Brokers is the cost of investing in various stocks. Users from Australia get certain advantages for trading ASX-listed stocks and options. The terms of service require that you pay a small clearing fee, but that's not enough: you will have to pay an exchange fee based on your trade value.
Bottom line
What conclusions can we draw from this analysis? The broker's Australian branch is a perfect choice for traders and investors from Australia: it has all the necessary trading instruments, an extensive database of educational materials, and attractive terms. Just pay attention to the fees, and always check the country in which your preferred stocks are listed.